Anthony Partridge reflects on his journey ahead of milestone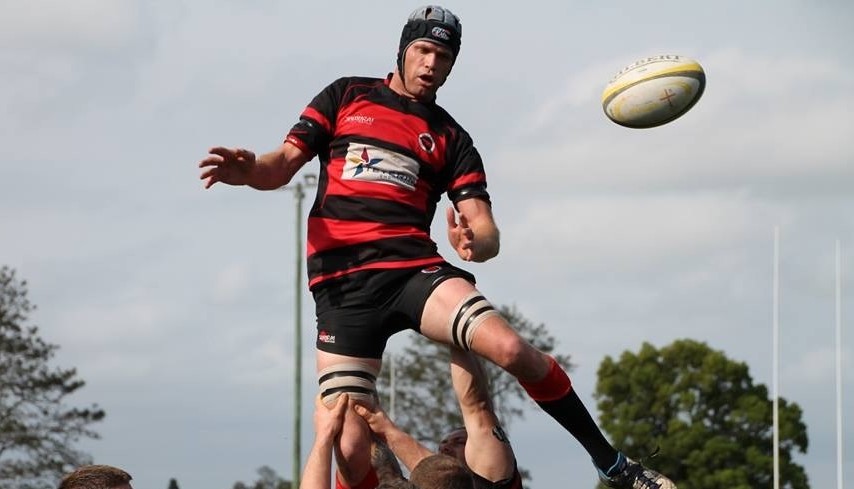 BY ALEX TIGANI
A total of seven Singleton Bulls have played a total of 300 grade games for their club.
Gary Buckton was the first to celebrate the milestone in 1992 and current senior president Shane Thompson joined him in 1994.
Bruce Robinson reached the milestone a few years later and he was joined by modern day trio Michael Cruickshanks, Matt Staff and Ashton Partridge in 2012.
Dr Mitchell Tanner was the most recent Bull to reach the coveted figure when his side played host to Nelson Bay in 2019.
However, none of these former Bulls can say they were stranded on a tally of 299 games for a total of 88 weeks.
Enter club legend Anthony Partridge.
This Saturday the 44-year-old will finally be able to break into the Bulls' 300-game club when they travel to Nelson Bay.
He last played in 2019.
Last year the entire Newcastle Hunter Rugby Union Premier competition was cancelled due to covid-19 and then he was unavailable for his side's opening clash against Maitland this year due to work commitments.
"Regardless of where it (milestone) is at, it will be enjoyable," Partridge told The Hunter River Times on Monday.
Had it not been for the coronavirus pandemic then the cult hero would have been much closer to 400 games (if you include his season with Newcastle Wildfires Colts in 1996, his Newcastle representative games and appearances for the NSW Country side).
Nevertheless, he admits he has been blessed to be a part of a great club since making his grade debut in 1995.
"I only started playing Rugby when he was in Year 10 at High School and then in 1995 I made my grade debut and then my first grade debut," he reflected.
"We played Tech Port and won 86-0 and our average score that year was 52-11 (we scored 1000 points before the semi-finals).
"That year, Steve (Merrick) became a Wallaby so within 10 games our halfback was playing for Australia which was pretty special."
Singleton's top two grades would claim the ultimate prize that year.
Partridge starred in his club's 10-10 draw in the second grade grand final (both the Wanderers and the Bulls were named as joint premiers as a result).
After a year with the Wildfires, Partridge then made his way back to Singleton in 1997 in time for the Bulls' fourth and most recent first grade premiership in the Newcastle competition.
"In 1997, I did the pre-season with the Newcastle Colts after a season with them in 1996 but I pulled the pin with three weeks to go and came back to Singleton," he recalled.
"So, I managed to play in the first-grade grand final which was an 8-5 slog against Maitland and that was also the first night that things kicked off with (my wife) Annette.
"It was a good year."
That same year he also went on a tour of Melbourne with the NSW Country under-21 side and played Victoria at Albert Park.
In the 2000s he continued to build on his career at the Bulls while remaining as a regular for representative selection (claiming a Country Championship in 2000).
The following decade he would add another two premiership titles (2013-14 both against the Muswellbrook Heelers) to his playing resume when the club moved down a tier.
Somehow, he also managed to serve as junior president, junior club coach (winning two grand finals) and junior representative coach (claiming Country Championship titles from 2013-15) on top of his role as a club director.
But that was still not enough for Partridge.
By 2016, he wanted to contribute to the club's history while balancing his other duties and helped number the 1500 players for the club in order of their debuts from 1967.
"When I first started as a player we would finish training and have dinner on a Thursday night and Michael Maher would talk about the history of the club," he explained.
"He said that 'this happened here and that happened there' and I soaked all of that up.
"So, after that project with the 1500 players that played for the club, I could honestly say that if there was a name that you would say to me – who's that? I'd have a story about them."
As a result of his research, Partridge discovered that he was Singleton Bull #678.
By this stage he was appointed as the club's Director of Rugby and he was then announced as a life member of the Bulls in December 2019.
His final two goals are to reach the 300-game mark this weekend and then to play one game with his boys William and Hugh (currently in the under-15s).
"26 years and 27 seasons in, it is a great place to be part of and most of the friendships have come out of here," he admitted.
"Some people say, 'you guys are lucky to have what you have in Singleton'.
"Well, we're not lucky; we put a lot of hard work to get it here.
"You look at a guy like (John) Fats Halter who started the place.
"He played 286 games for Wanderers and was a life member but he spent every one of those games living in Singleton.
"He came here and started this club so the amount of work he did on the off-field side of things was monumental.
"You have guys like that who you sort of look up to and think, they have done their bit and now it's my turn to do my bit."
Finally, what advice would today's Anthony Partridge give his 1995 version ahead of his first game for the Bulls?
"Stop and enjoy every positive moment," he concluded.
"The biggest thing is get to know the bloke you play against because some of my best mates in rugby have been some of my biggest foes on the field."