Bellbird claim inaugural Coalfields Cup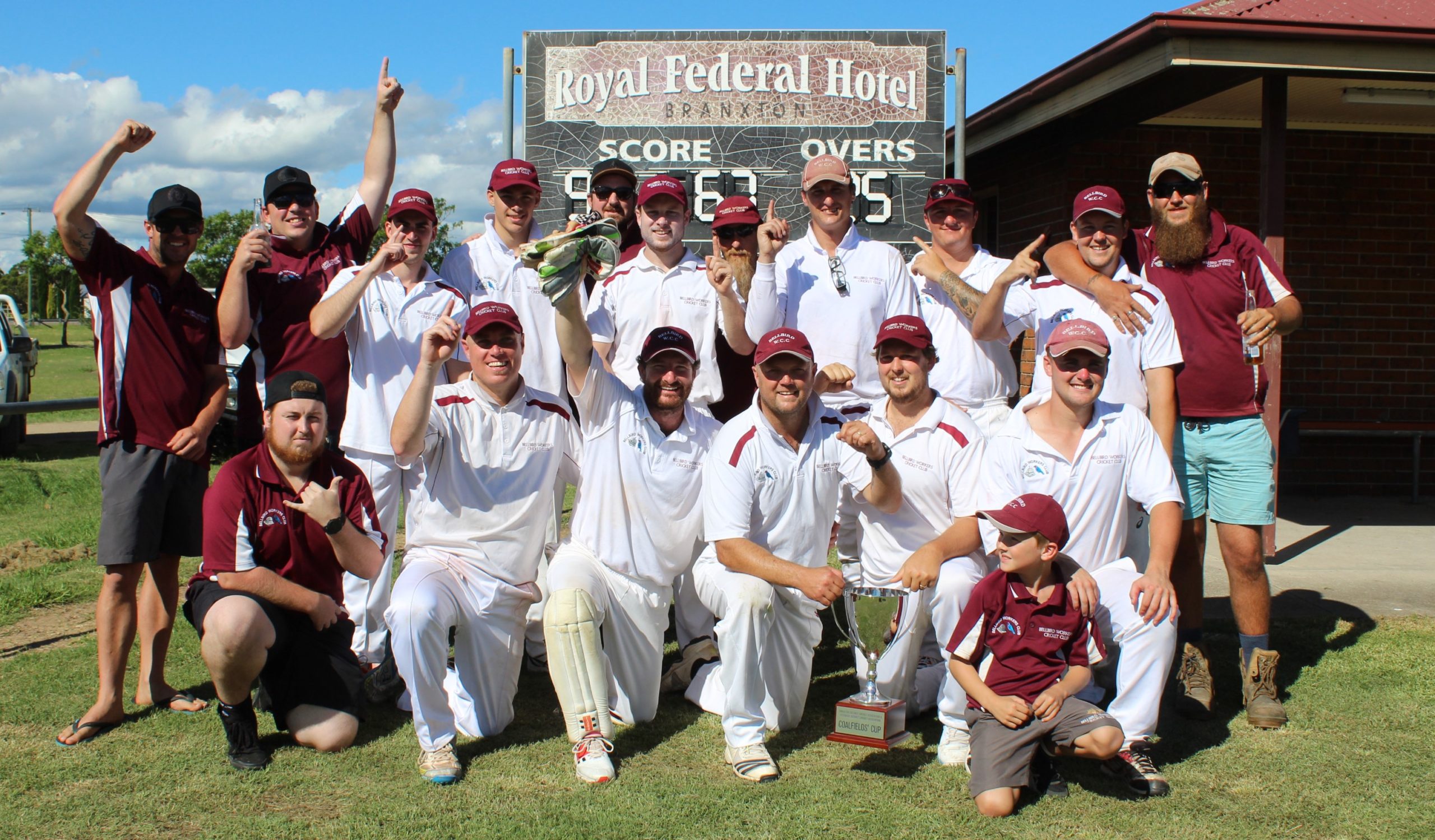 BY ALEX TIGANI

Bellbird captain Rob Drage paid tribute to his entire first grade line-up after the Tigers captured the inaugural Coalfields Cup this afternoon.
"This feels pretty special being the first club ever to win the competition," Drage told The Hunter River Times.
"We have a young side and we have gained some momentum off of some good performances."
The minor premier was dealt an early blow in the season decider when star batsman Jason Orr (who entered the clash with an average of 70.17) was dismissed in the opening over.
Joseph Barber pushed on with 63 runs off 108 before the Tigers set the target at 170.
Valley, the only side to defeat Bellbird in the home and away season, would be unable to chase down their opponents as Bellbird teammates Barber and Billy Orr combined for seven wickets in a dominant display.
Five time Singleton District Cricket Association player of the year Brendan Nicholls proved to be Valley's best player with 23 runs and two wickets.
"170 was more like 200 today," Drage continued.
"It is always tough when you lose your best batsman in the opening over but the way Benny and Joseph Barber batted today proved it was about accumulating the score.
"As for the bowling, the stats speak for themselves."
This afternoon's result marked the line-up's first grand final win in six years; adding to previous Cessnock District Cricket Association titles in 1930-31, 1991-92 (joint), 1995-96, 1997-98, 1998-99, 2001-02, 2006-07, 2009-10, 2012-13 (joint), 2013-14 (joint) and 2014-15.
FINAL SCORES
Bellbird Workers 9/170 (Joseph Barber 63 off 108, Benjamin Farlie 29 off 53, Matt Schrieber 23 off 23, Joseph Barber 4/23, Billy Orr 3/16) defeated Valley 69 (Brendan Nichols 23 off 63, Tully Winsor 14 off 32, Tristan Muir 3/43, Brendan Nichols 2/23)
FULL REPORT IN THIS FRIDAY'S PRINT EDITION