Bulldozer accident at Merriwa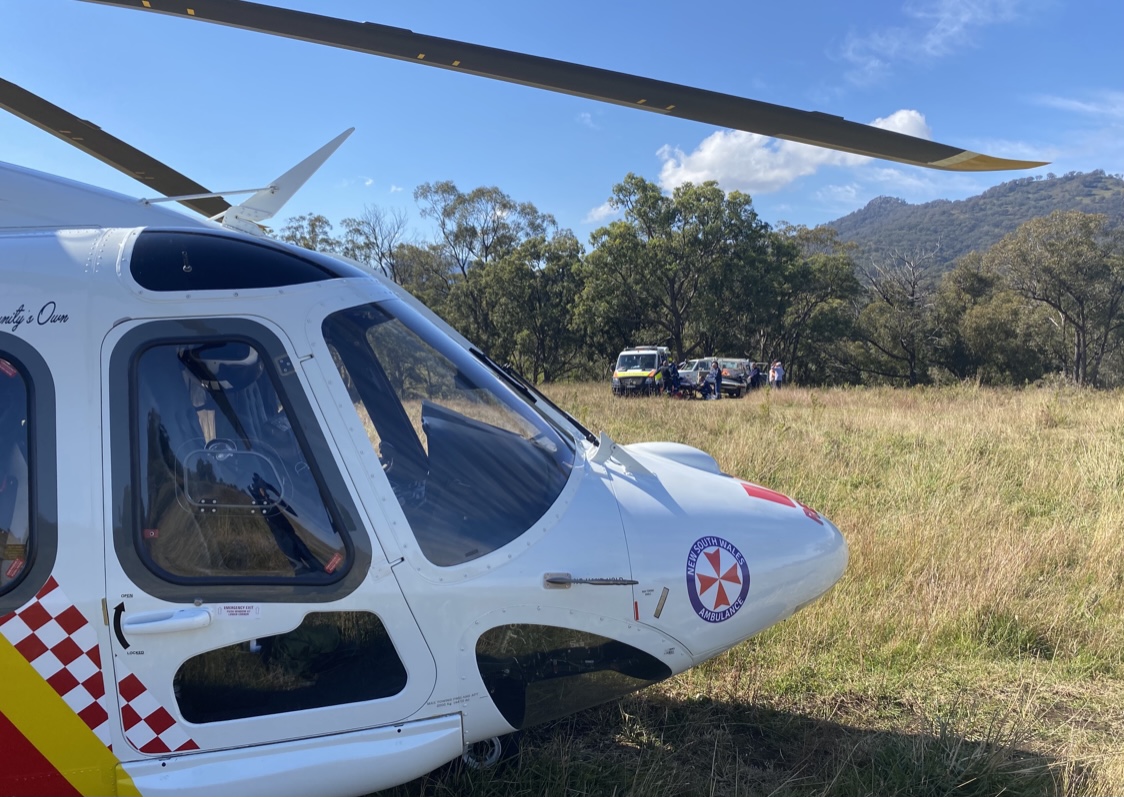 The Westpac Rescue Helicopter was tasked by New South Wales Ambulance at 1200pm this afternoon to a report of a bulldozer accident at Merriwa.
NSW Ambulance Paramedics and the Helicopter Critical Care Medical Team have treated the 27yo male driver for multiple injuries after falling off the dozer and became injured by dozers tracks.
After the gentleman was stabilised he was airlifted direct to JHH in a serious but stable condition for further treatment.
(Story supplied by Westpac Rescue Helicopter Service)