Muswellbrook Junior Cricket Association president pleased with 2020/21 season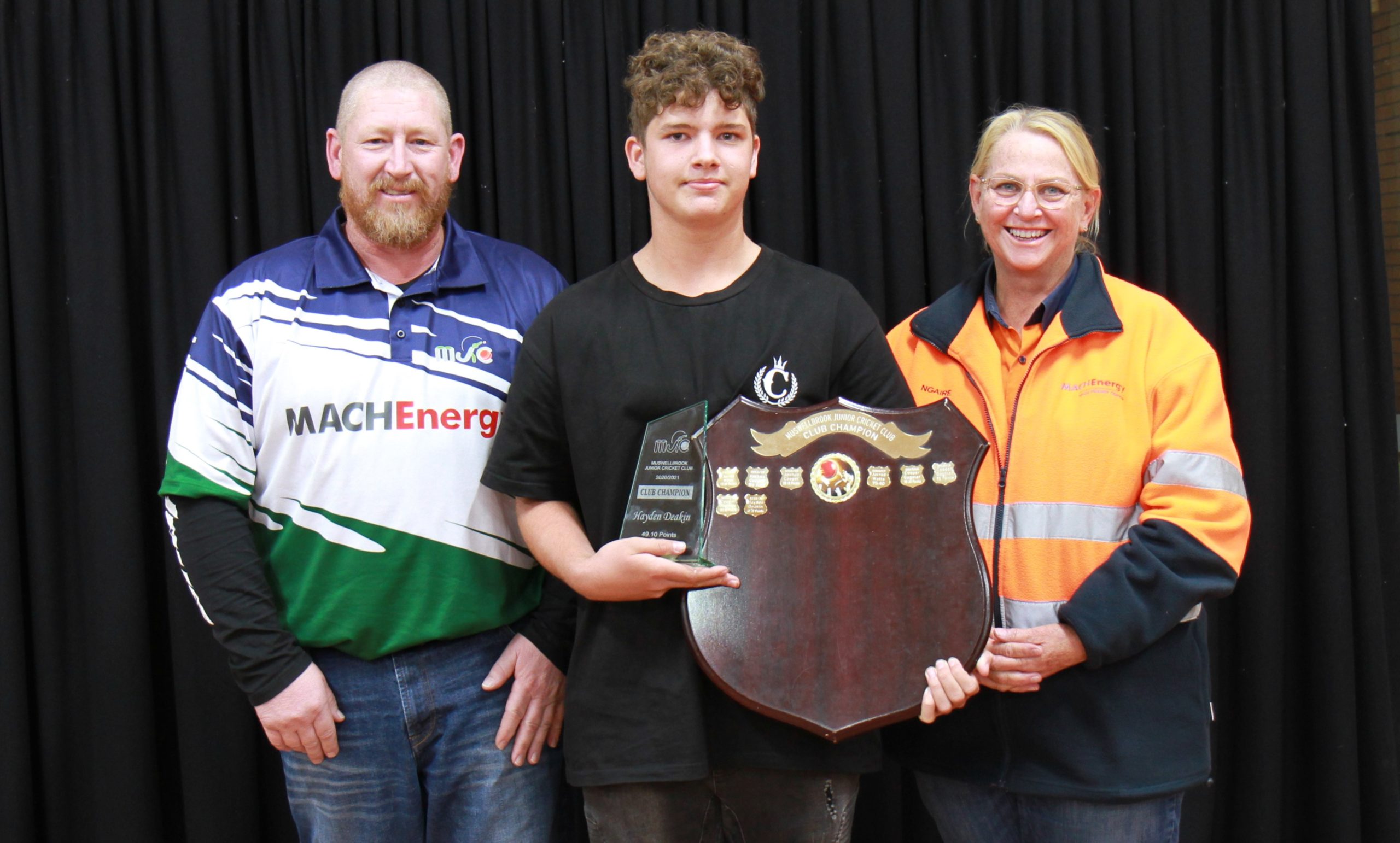 BY JEM ANSHAW
Muswellbrook Junior Cricket Association president Peter Cooper said the important take away from the 2020/2021 season was that they were still able to take to the pitch after his tireless efforts behind the scenes.
"To get a full season in this year for and the kids to be able to play has been a huge relief," he said at the recent presentation night.
In the local competition the 17's were due to play in the grand final that was cancelled due to wet weather so they finished second based on end-of-season score.
The 15's were knocked out in the semi-final, and the 13's and 11's were eliminated just before the semi-finals which Peter said is a great result for the club.
As for representative cricket the 17's combined with Singleton and Cessnock to form the Coalfields team and the 13's side from Muswellbrook just missed out on making the cut for their competition.
A number of junior players have also stepped up this season to play with the Muswellbrook Senior Cricket sides in a move that Peter said has been very impressive.
"To see the involvement and the transition is really good, we have some really good young juniors who have stood out in the junior rep level as well," Peter said.
"Two of our juniors actually played in the second senior side that won the A reserve grand final this year, so that was a massive achievement for them.
"One of the boys opened for bowling with his spin bowling and the other was wicket keeper so they are an integral part of the team, not just there to make up numbers."
It has already been flagged that there will be some changes to the format of the local junior cricket moving forward, and one of the changes will be that Peter himself will not be on the committee.
Not wanting to make a fuss he mentioned that after around eight years on the committee he will be stepping down but will see one last year with his son at the club before shifting full focus to Muswellbrook Senior Cricket.
WINNERS

Happy Tooth Muswellbrook under 11s
Coaches Award – Sami Fride
Most Improved – Samveer Brar
Batting Encouragement – Harrison O'Donnell
Bowling Encouragement – Samuel Jackson
Gary Ballard 'Spirit of Cricket' award – Abdul-Rahmaan Jawaad
Pirtek Muswellbrook under 13s
Most runs and best average – Campbell Deakin 114 (22.80)
Most wickets – Campbell Smith 5 (22.80)
Coaches award – Campbell Smith
Most improved – Campbell Deakin and Flynn Snewin
Healthsave Pharmacy Muswellbrook under 15s
Most runs – Hayden Deakin 99
Batting average – Cooper Gageler 33.00
Most wickets – Deacon Eriksson 8
Bowling average – Cooper Gageler 3.67
Coaches award – Jed Baker
Most improved – Miraj Jawaad
Osborn's Transport under 17
Most runs – Cooper Gageler 158
Batting average – Hayden Deakin 52
Most wickets and average – Andrew Cooper 7 (18.86)
Players player – Thomas Lanyon
Mycricket awards
Five wicket haul – Deacon Eriksson 5/1
Fielder of the Year – Emmet Turner – 7 catches, 1 run out
Batting partnerships above 50 runs – Alex Blayden and Andrew Cooper (79 runs), Dylan Webster and Cooper Gageler (76 runs)
Players who have exceeded 100 games for Muswellbrook – Cooper Gageler (135), Andrew Cooper (111)
Representative player of the year – Andrew Cooper
Club Champion for 2020/2021 – Hayden Deakin