Hawkins offers grand final advice to his Laurie Daley Cup line-up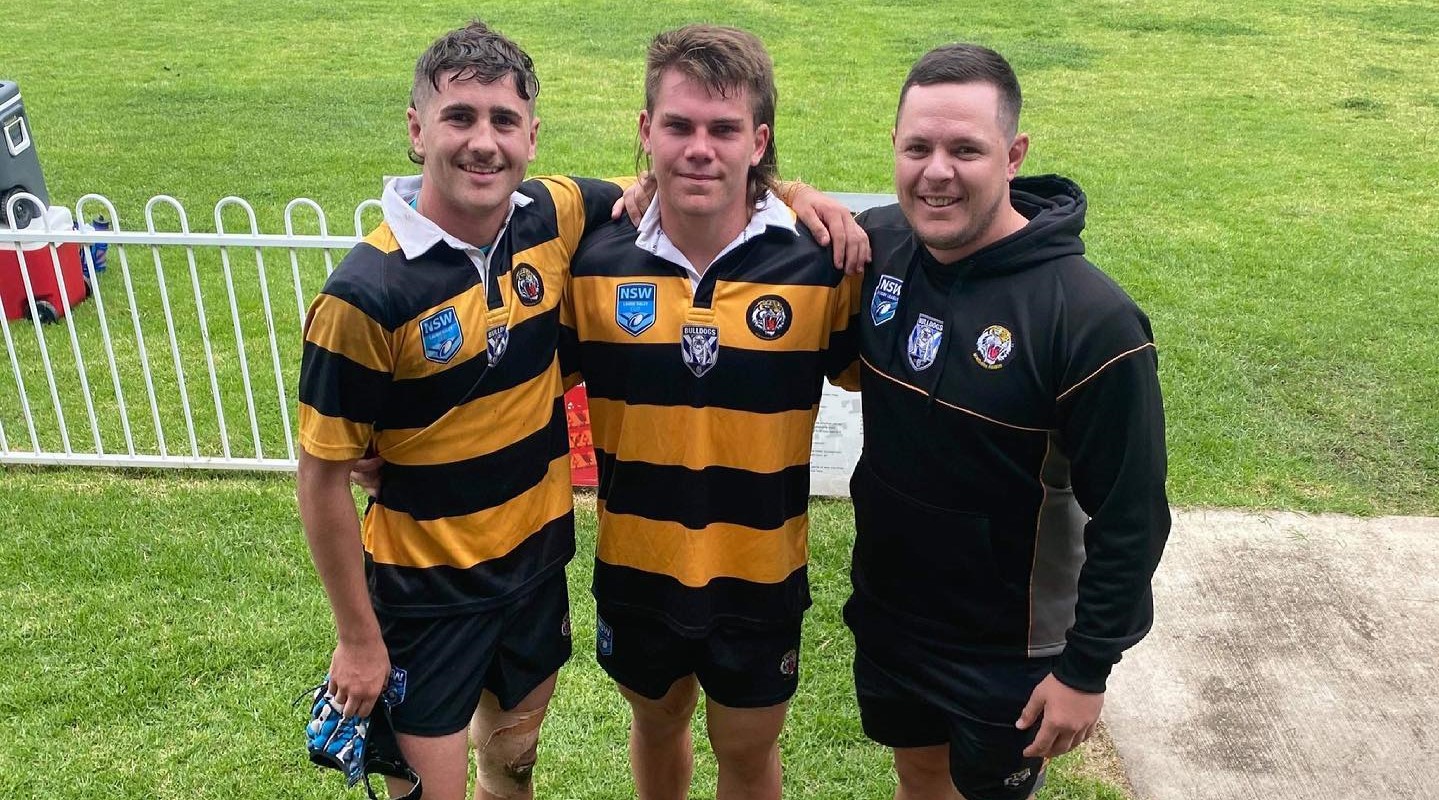 BY ALEX TIGANI
Jake Hawkins has one simple message for his men this Saturday.
To simply 'enjoy the experience'.
Hawkins, who is the current Singleton Greyhounds' first grade coach, admits it has been a privilege to serve as the assistant coach of the Greater Northern Tigers' under-18 side in the lead up to their Laurie Daley Cup final against the Central Coast Roosters.
"The boys just have to enjoy themselves because grand finals don't come around very often and it's a privilege to play in one," Hawkins told The Hunter River Times.
"So the message is to go out there and give it all you got and no matter the result; enjoy the grand final ride."
The Tigers rebounded from a 20-10 defeat to the Western Rams in the final round only to then hold them off16-10 in Sunday's semi-final at Kandos' Waratah Park.
Central Coast will remain the favourite ahead of the season decider after dismantling the Tigers 22-4 in Round 4.
"The opposition is a tough side and obviously have played good footy to go through to the grand final," Hawkins continued.
"They have some quality players in their side, so we need to be on our game again.
Scone Thoroughbred quintet Blake Johnson, Sam Fechner, Hayden Bull, Jesse Caldbert and Jake Clydsdale will enter the match with form while Luke Smith will be the sole representative from the Muswellbrook Rams.
Hawkins' eyes will be fixed on his two Singleton representatives with Harry Reid contesting his opponent for the Country number-9 jersey.
"Harry Reid has had the rep carnival to impress plenty," Hawkins concluded.
"His defence is outstanding and he provides flare in attack with his speed from 9.
"We really seen how valuable he really was to the side when we didn't have him for the last game and we lost; he then came back and everyone improved.
"Our other Singleton boy Corben Hampstead has played consistent tough footy all the way through and has also showed he is a first grader in the making."
The Tigers, who are coached by Scone's Darryl Rando, will take on the Roosters at Blacktown's H.E Laybutt Sporting Complex.
The final will commence at 12:40pm this Saturday.