Junior Rams continue to train on Good Friday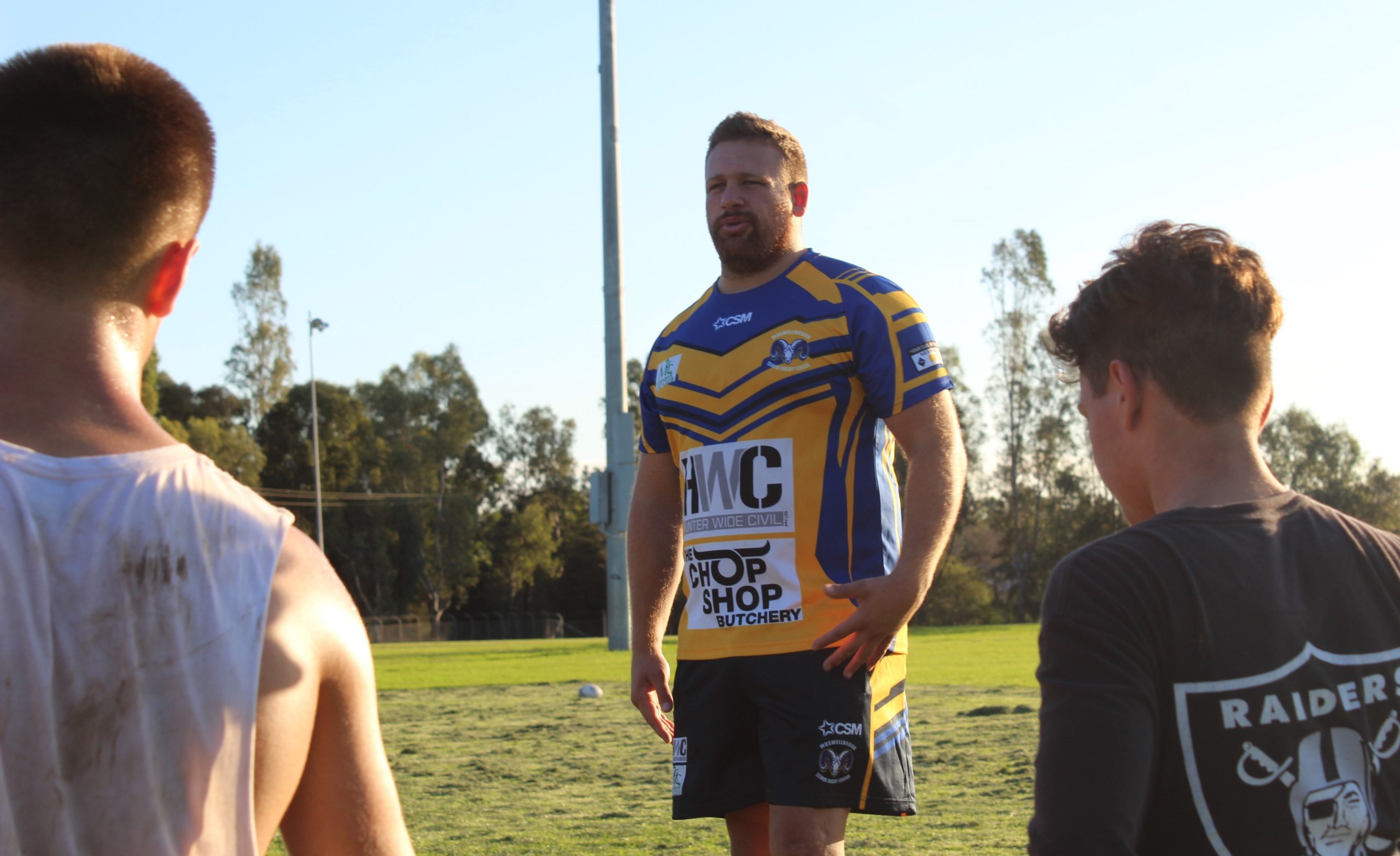 BY ALEX TIGANI
Muswellbrook Rams' under-16 coach Jayden Rosenberg had one simply message to his players at Olympic Park on Thursday night.
"We're training again eight o'clock tomorrow morning," he declared.
You heard that right.
The former Newcastle Knight has opted to continue to train his juniors on Good Friday such has been his passion for his new club.
"At the moment we have a solid group of players but we need more numbers to build onto it for our team to be successful," Rosenberg told The Hunter River Times.
"I'm only new to coaching the boys as I've just moved from Newcastle to play in the Muswellbrook first grade team so everything is fresh for us coaches and players."
Rosenberg, 28, brings a wealth of knowledge having played for the Newcastle Knights' reserve side, North Devils (Brisbane Broncos' reserve grade) and in the Newcastle Rugby League first grade competition.
Fellow Rams Tom Bianco and Wade McKenzie will join the side as Rosenberg's assistants.
"We are training tomorrow on Good Friday because we are only a month away from Round 1," he concluded.
"The boys are really keen to keep ripping in and working with us so we have a really strong season ahead."
For more information follow the Muswellbrook Rams on Facebook.