Muswellbrook Little Athletics stars return from Maitland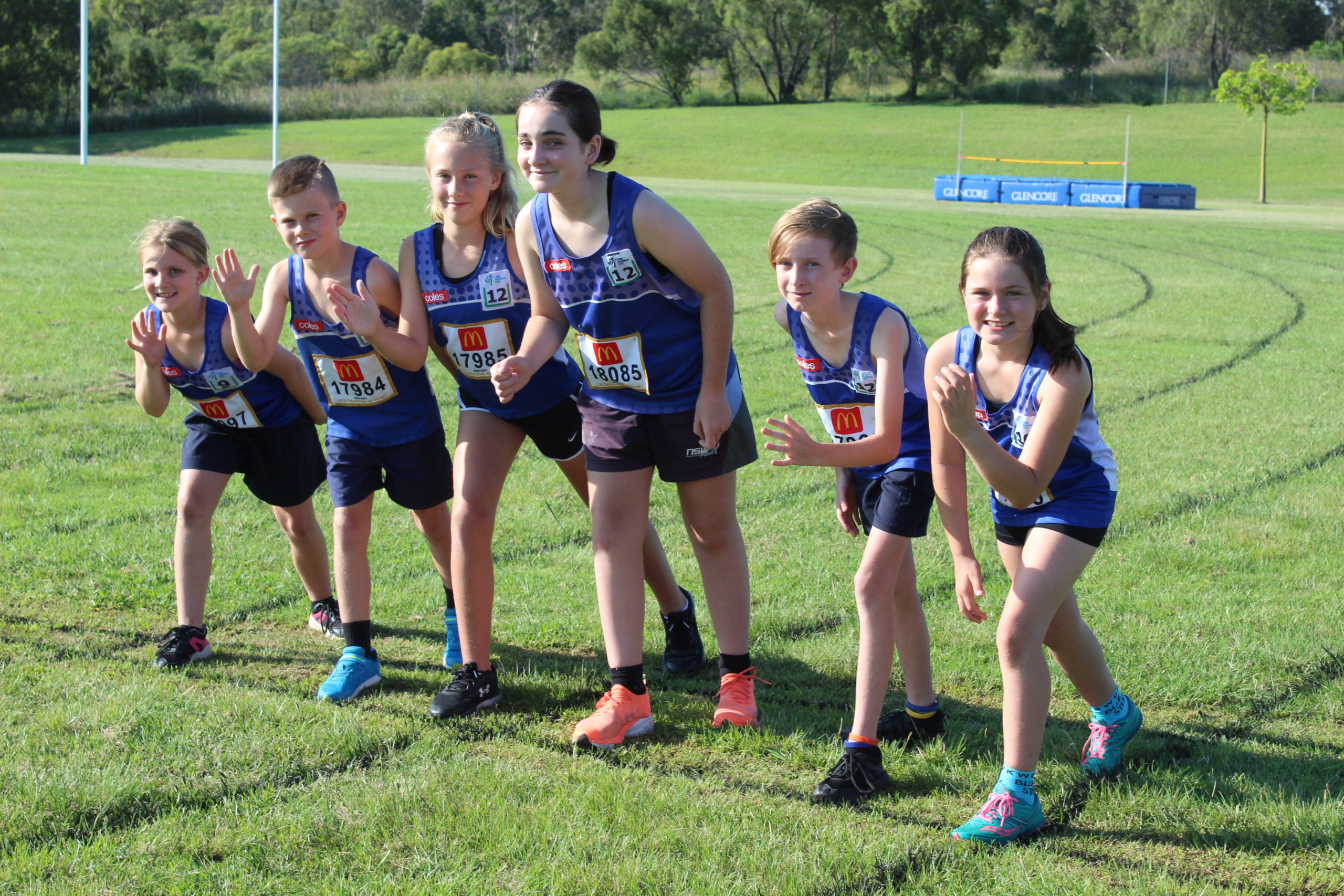 BY ALEX TIGANI
How do you judge success in 2021?
Most years when a club returns home from a regional tournament we cast the spotlight on the athletes who return home with a gold, silver or bronze medal.
This time around, Muswellbrook Little Athletics Club president Jason Martin admitted he was simply thankful that his young brigade was able to compete against fellow clubs in their region.
A total of six Muswellbrook members met the requirements for the State Qualifying Meet – Region 2 weekend held at Maitland last week.
Martin was proud of each of their efforts.
"I was on the committee last year and sort of helping out this year as president so it has been going good," Martin explained.
"We weren't able to compete at state level or competitions after March last but we now have about 170 registered athletes which is really good considering the start we had this season with Covid-19.
"To see these six nominate and qualify for regional has been really good because it has been a different season in terms of the way to qualify."
This season, athletes had to finish first or second in their respective event to qualify for the Little Athletics NSW Track and Field Championships to be held in Sydney on March 20-21.
The following eight best results across NSW will then be added to each event.
Interestingly, Muswellbrook rising star Blayze Solman finished third in the Boys U9 Discus.
His 14.76m effort was shy of Woy Woy's Callan Atherton (who launched a 19.92m throw) and Macquarie Hunter's Charlton Maxwell (14.87m).
He also participated in the 100m Sprint Heats, 60m Hurdles and 800m Race.
Charli Kelman finished fourth in the Girls U12 Discus with a 21.62m effort (Wyong's Keira Carlson claimed the gold with 27.20m).
Kelman also finished sixth in the Shot Putt (2kg) event (7.6m) and seventh in the 1500m walk (12:09.75). Taya Solman finished fourth in the Girls U12 High Jump (1.22m) behind winner Melody Tibbs (Port Stephens) with 1.34m.
She also finished 12th in the 200m sprint.
Eliza Smallman finished fourth in the Girls U10 Discus (17.07m) and eighth in the Shot Putt (5.30m) while Lillie Winen recorded a time of 14.10 seconds to finish 15th in the 70m Sprint Heats.
"I think they should be really proud of their achievement and that they are representing the club (and their town)," Martin added.
"We recommend future club members to look forward for our next season because we are always looking for more participants.
"In terms of the committee, we are always looking for helpers as well as we need about 25 people per night to run the event."
MEANWHILE three Singleton Track and Field Club members were able to qualify for next month's State titles in Sydney.
At this stage, three Singleton Track and Field Club members have Little Athletics NSW Track and Field Championships to be held in Sydney on March 20-21.
Oliver McGarity (Boys U12 400m Sprint), Jai Santry (Boys U11 Long Jump) and Xavier Hicks (Boys U12 400m Sprint) all excelled in their respective events.
Other Singleton competitors included Isabella Oately, Ryan Penton, Luca Santry, Zac Soden, Joshua Speechly and Stella Street.
The nine Singleton athletes competed in a combined 36 events.
"We are all so proud of how the kids have adapted to the many changes that have happened since the pandemic," Singleton club coach Hilary Kennedy told The Hunter River Times.
"They all tried their absolute best and were, as usual, a credit to our town.
"The whole club community wishes them all the best. We are crossing our fingers for some "next best 8" selections at the end of February.
MEANWHILE Merriwa's Aubree Oldham claimed the gold medal in the Girls 60m Hurdles with a time of 11.86 seconds (.04 in front of Macquarie Hunter's Gemma Mooney).
She also finished in the top six of her remaining three events.
Aberdeen's Ruby Brochtrup has also qualified for Sydney after conquering the Girls U11 High Jump.
Her 1.15m was the second highest in her category behind Edgeworth's Miley Jeffrey (1.19m) while Newcastle City's Clara Lyons was third (1.09m).
Brocktrup and fellow Aberdeen athlete Thomas Roughan competed in four events each.
Scone was represented by Jonah Parry in four events.
Parry qualified for Sydney after finishing second in the Boys U9 200m Sprint with a time of 33.66 seconds (Macquarie Hunter's Jordan Stokes won with a time of 33.17.
He finished fourth in the Boys U9 100m Sprint with a time of 16.29 seconds (the final was won by Macquarie Hunter's Axl Bryant with 15.84).