Not Goodbye – See You Round Dee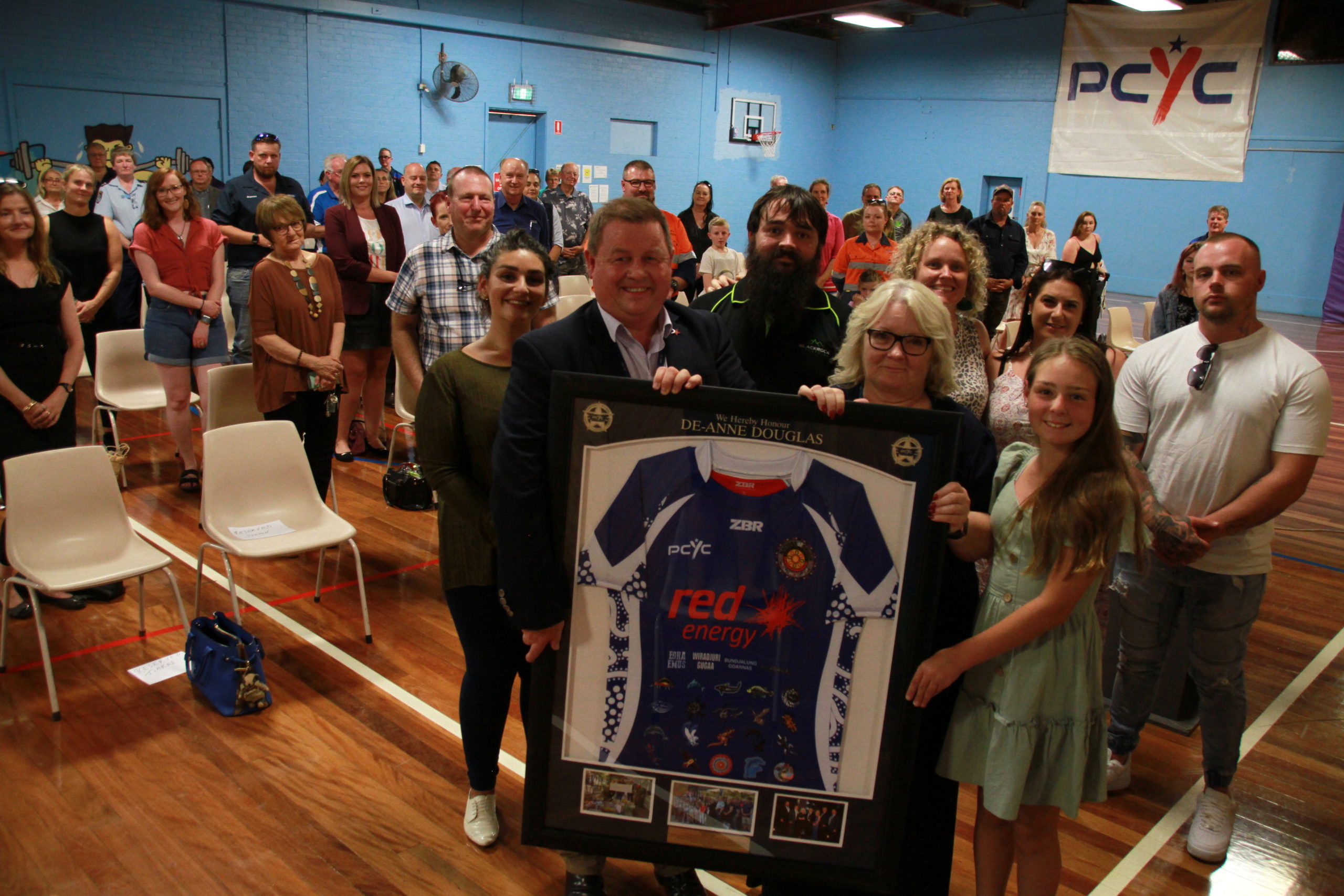 BY JEM ANSHAW
The end of an era was marked with much emotion at Muswellbrook PCYC last month when De-anne Douglas was farewelled after more than 15 years as club manager.
Tributes flowed from far and wide, from local recognition for work Dee has done and what she has achieved to other PCYC staff further afield she has inspired and motivated while a regional manager for PCYC NSW.
When taking a moment to speak with The Hunter River Times at her farewell there was no hesitation when asked what stood out from her time as the first civilian manager of Muswellbrook PCYC.
"I actually think the biggest achievement I have had is community," she said.
"Getting people to believe in us – you see the work that we do here at the PCYC and we couldn't do it without the community.
"Seeing the number of people that walk in these doors day in day out, for everything from wanting to attend an activity to needing a place to belong."
This passion for helping people feel a sense of self and belonging is going to continue in her new position that will see her remain in the local area.
"I am actually going to be mentoring and counselling Aboriginal inmates as part of a second chance program through Blackrock Industries," Dee said of her future.
"I am really grateful for the vision that Blackrock have, they have been running this program for inmates and for us to be able to expand on that and support the families as well, to change the generations.
"I am also planning on running for (Muswellbrook Shire) Council as well, I am quite excited about that, I just love this community and want to support it in any way I can.
"I am excited about my new role but I have shed a lot of tears about leaving my old one."