PCH claims first grade title while Valley take out the rest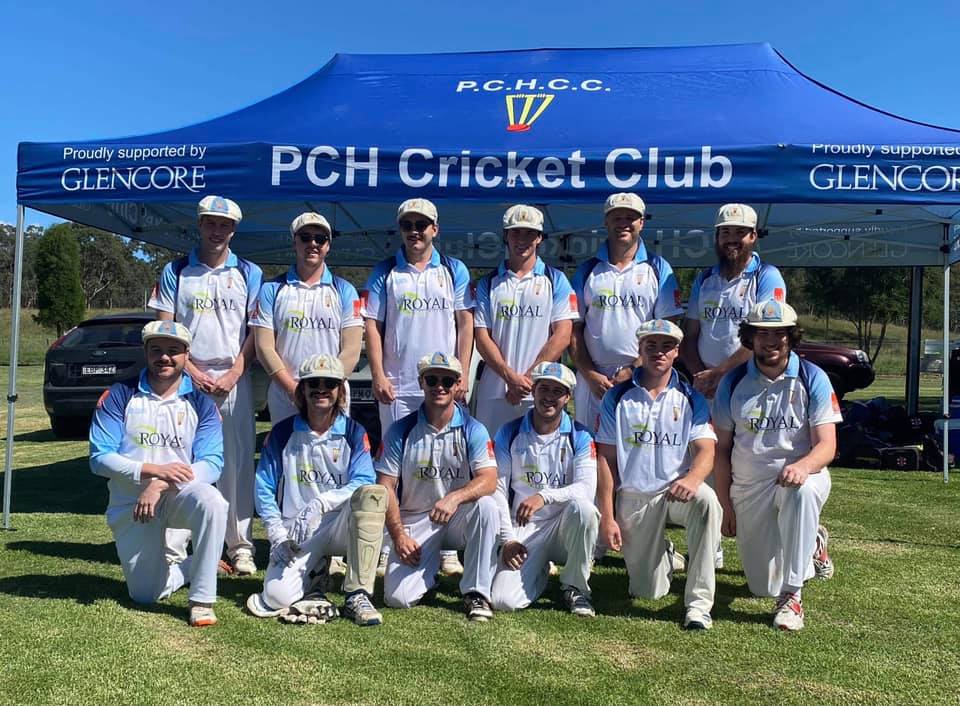 BY ALEX TIGANI
PCH has claimed back to back Singleton District Cricket Association first grade titles for the first time in 20 years.
Valley captain Jacob Carey (9 runs off 30) and stalwart Nathan Bagnall (4 off 6) were dismissed early before SDCA first grade player of the year contender Isaac Barry was out for a duck.
SDCA treasurer Daniel Storey was Valley's highest run scorer with 33 off 57 in the opening innings as the minor premier finished all out for 72.
Reigning premiership captain Jackson Cox would finish with 41no as the Heights reached the target at the 21st over of the second innings.
"It just wasn't our day, a real repeat of the Coalfields Cup final as well," Storey told The Hunter River Times.
The final was played at Denman due to the recent floods in Singleton.
It was not all doom and gloom for Valley though as the club celebrated premiership victories in the lower grades.
FINAL SCORES
PCH 2/73 (Jackson Cox 41no, Hugh Smith 20, Jake Daniels 4/20, Barton Jones 3/3) defeated Valley 72 (Daniel Storey 33, Isaac Barry 2/11)
Later in the afternoon Valley cast an end to JPC's long reign in the second grade competition.
Post-match, you could not find a happier man than Valley captain Matthew Maher.
"I have played in seven second grade grand finals and we came close a few times but today is my first premiership in this grade," he told The Hunter River Times.
"We played JPC at Cook Park in the first one and got 160 and we got bowled out for about 70 and then we played Glendon a couple of times and they won those.
"It has been a long road to get one but I am finally got one."
A late victory to PCH against Denman in the second-grade season bumped the Devils from the top of the table and saw JPC and Valley finish equal first (split by percentage).
Had it not been for PCH's surprise win, Maher would not have had the opportunity to play in the grand final.
"I owe a few of the PCH boys a few beers tonight and I will shout a few of them for sure."
"But I am so wrapped with my boys from my brother Brad bowling 4/9 and Rick Jarvis 2/11 and even Mitch Foster 1/20 in eight overs."
"Then when we batted Mal (Davis) and Wayne (Chandler) just won the game for us as he would be; he's the best sportsman in my team that is for sure."
The second grade final was played at Civic Park.
FINAL SCORES
Valley 3/113 (Wayne Chandler 45no, Mal Davis 25, Brad Maher 4/9, Rick Jarvis 2/11, Matt Maher 2/20) defeated JPC 112 (Gregg Dann 35, Cody Rowe 15, Rywin Nock 2/12)