Pearce receives gold commendation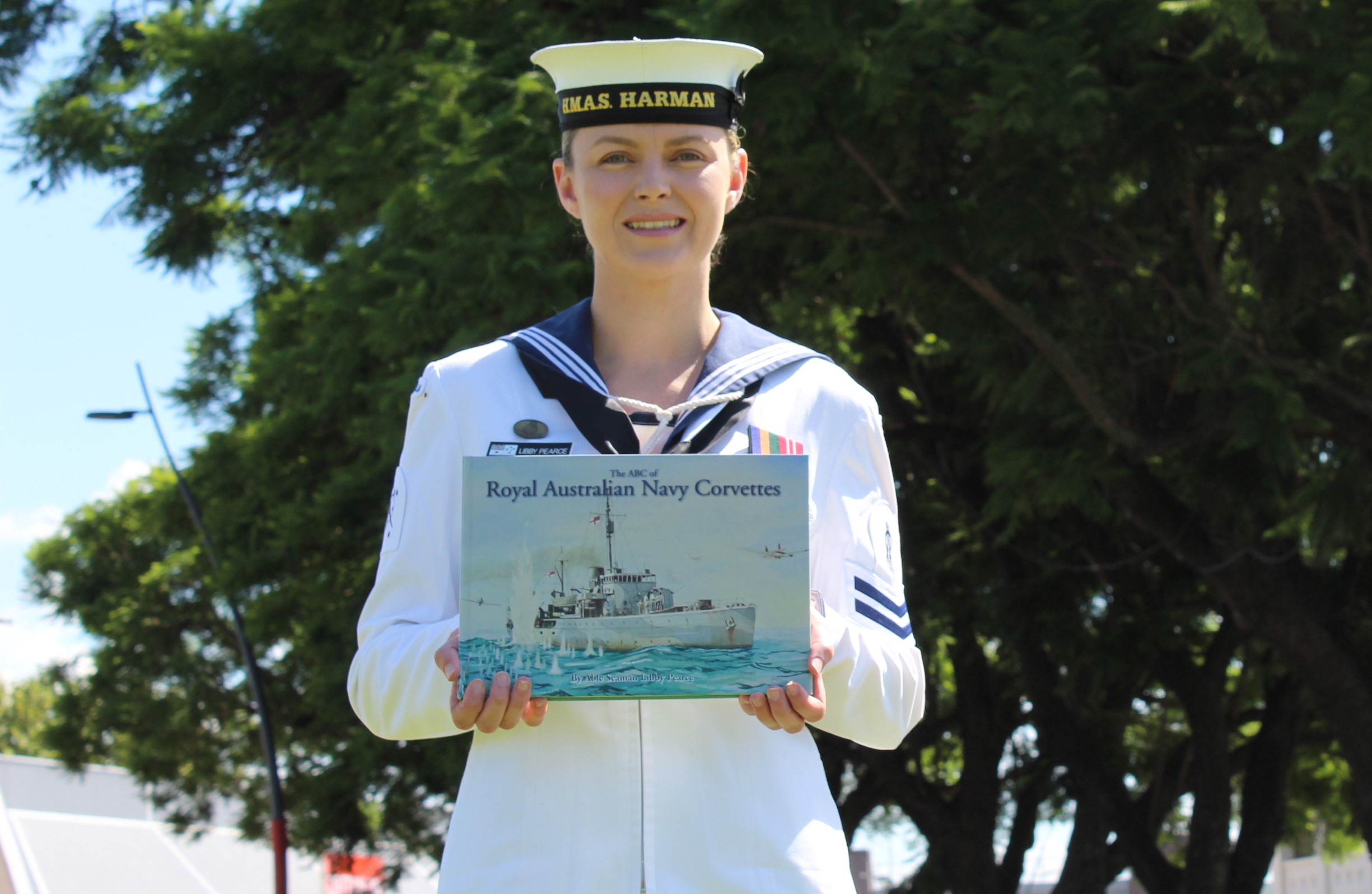 BY ALEX TIGANI
Here is a trivia question.
Who was the first female junior sailor in the Royal Australian Navy to publish a book after the Second World War?
Unofficially, Able Seaman Libby Pearce has claimed the feat following the release 'The ABC of Royal Australian Navy Corvettes' in 2019.
The insightful book was the result of six months of hard work while Pearce was working in the Naval History Section administering the Navy's history web pages and online content.
Now, a year on since leaving the Navy in February 2020, the proud sailor admits she still receives messages and well wishes from readers around Australia.
"This book covers the 56 (Bathurst-class) corvettes which were named after regional towns and cities such as HMAS Cessnock," Pearce told The Hunter River Times.
"All these people came from those kinds of places so the book was a bit of a tribute to send back to those communities.
"They (Navy) sent a copy to all of the mayors of those towns and I've been able to see all of their kind responses.
"The one that hit home the most was a man in Tasmania who was on this class of ship and, on his 100th birthday, they presented him with this book.
"He celebrated his birthday at the Launceston RSL having been a member of the HMAS Geraldton."
Pearce, 28, initially grew up in Bulga and then Maison Dieu where she starred as junior cricketer while also earing a reputation as a well-respected student dance teacher.
By the time of her Year 12 studies at Singleton High School, she opted for the Navy life and officially joined the Navy on June 27, 2011.
Her initial recruit training took place at HMAS Cerberus after which she went to sea in the training ship SOV Windermere, HMAS Tobruk (II) and HMAS Choules.
Her skills ranged from knot-tying to 'Jack Speak' (sailor language) in the opening stages, to HUWET (Helicopter Under Water Escape Training) long before her postings to HMAS Albatross and HMAS Coonawarra.
In February 2014 she was promoted to Able Seaman and, by the time she joined the Sea Power Centre's Navy History Section in 2018, it was time to commence work on the book.
"For 12 months if I found out anything that was exciting, I would immediately tell anyone who would listen," she continued.
"All I ever wanted was for people to see what I could see (in these archives) every day so my boss said let's do one on corvettes and we did this only six months."
The front cover features a painting of the HMAS Armidale by maritime artist John Ford and also features many photos from the late wartime photographer Allan C. Green.
The book was launched at the Seapower Conference in Darling Harbour in October 2019.
"The whole auditorium was full because the Chief of the Navy, who was speaking previously, encouraged everyone to come to the book launch," she concluded.
"I was taken by complete surprise when he then said 'here is a gold commendation to a junior sailor' and he doesn't give out many.
"It is only for big achievements."
The book is available to borrow from the Singleton Library.