Prize winner was ready for third champion ribbon (2020 Singleton Show Special)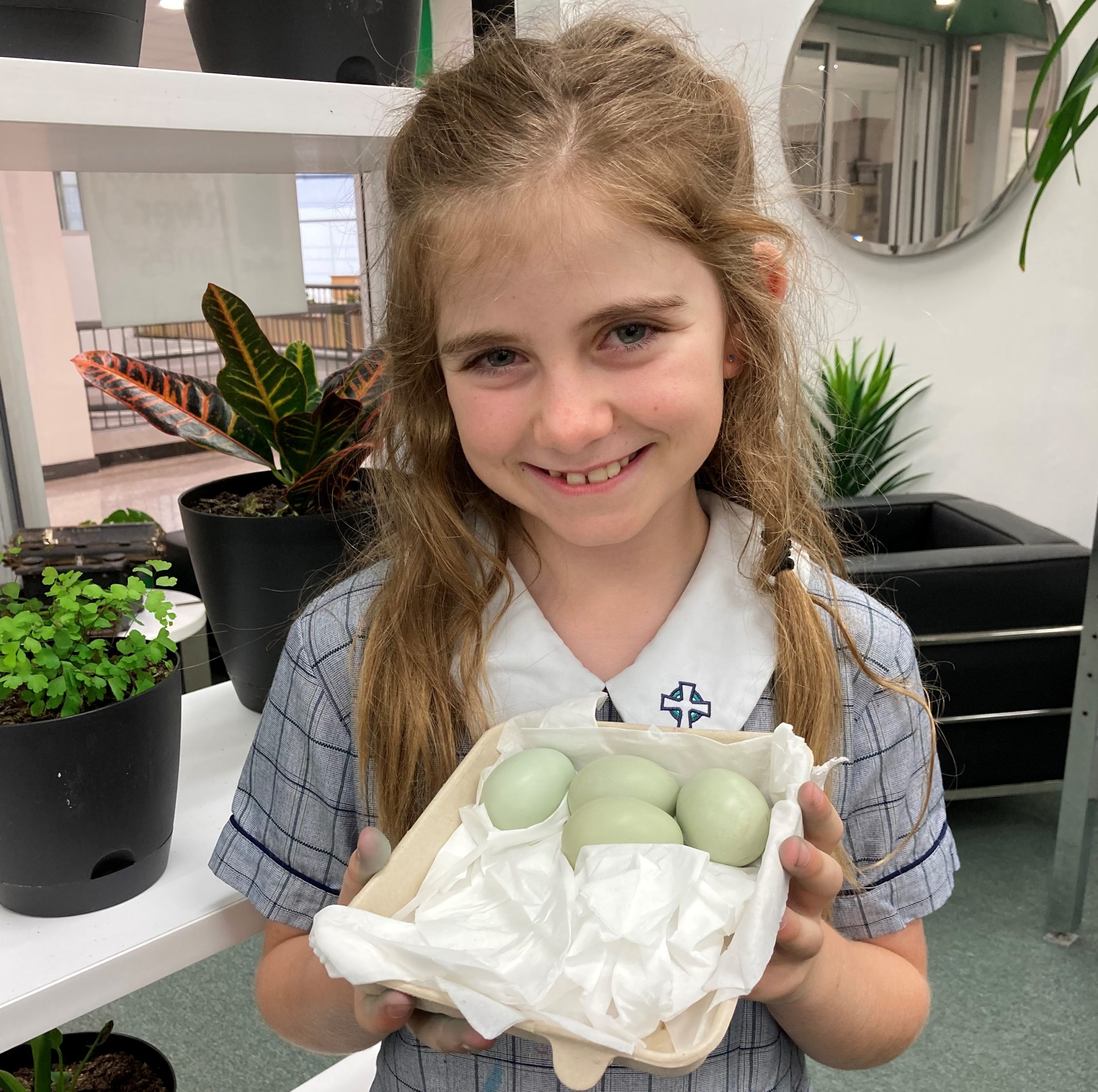 When the news that Singleton Show would not go ahead this year, there was a wave of disappointment across the community.  The tradition of the show is something the community just loves.  The Hunter River Times decided it should not pass by without giving recognition to the band of volunteers who deliver this wonderful event to the community and what better way than to celebrate the champions of the show, the ribbon winners. 
BY DI SNEDDON
Hannah Coleman-Byrnes was primed and ready to win her third champion ribbon in the Childrens Produce Section thanks to her ever-reliable brood of chickens.
This year she planned to enter her unusual blue eggs layed by her aracoon chickens and she was reasonably confident they would have earned her a third champion ribbon had the show been allowed to go ahead.
Sadly, these eggs are destined for the dinner plate without such accolades and Hannah, who is looking forward to her upcoming tenth birthday, understands and accepts the situation.
Hannah is a regular entrant in the show and usually sticks to the produce section.  Alongside her eggs she also enters other items from her garden such as herbs and last year she created turnip man for a laugh.
She has seven chickens at home but says she would never enter them in the poultry section because she couldn't stand leaving them alone in the pens.
"Pecky would have a mental breakdown if I did that," she told The Hunter River Times.
"I could have won another ribbon this year but to be honest, I am more focussed on my birthday," Hannah said.