Serious motor vehicle accident near Belford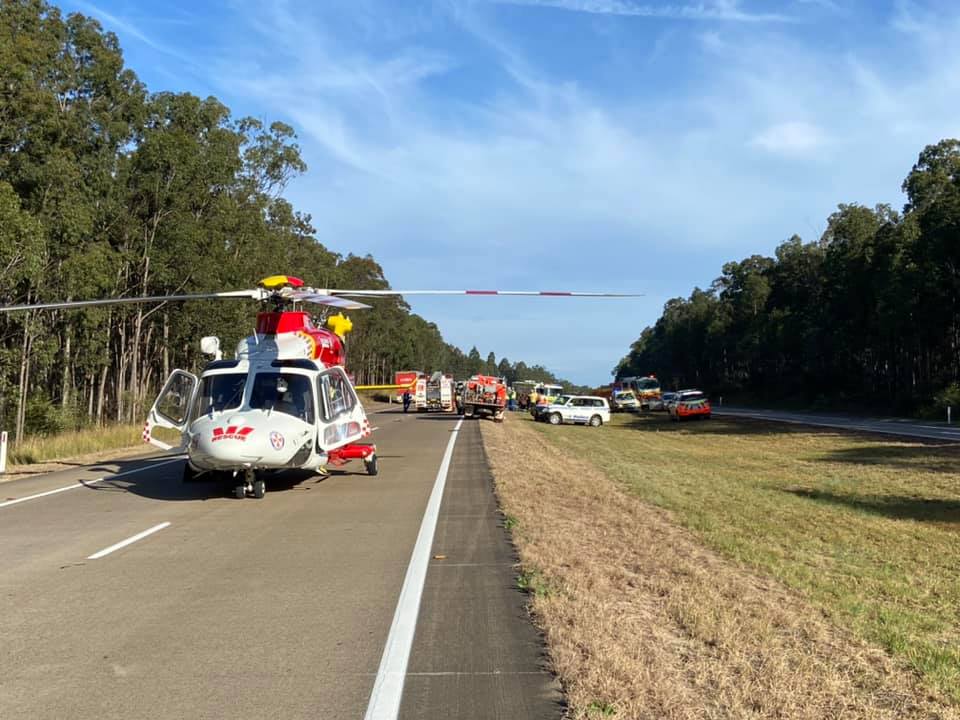 This morning the Westpac Rescue Helicopter was tasked by Ambulance New South Wales to the New England Highway at Belford to report of a single vehicle leaving the road way and colliding with a tree. It was reported from scene that a 15 year old male was trapped within the vehicle suffering serious injuries.
Local Ambulance Paramedics & Emergency Services attended the location and commenced treatment and extraction of the male.  After a short period the male was released from the wreckage and treated by Paramedics with the assistance of the Helicopter Critical Care Medical Team. Once stabilised the male was flown direct to the John Hunter Hospital, Newcastle  in a serious condition. for further treatment.
No further details.