Show weekend is a family affair for Narelle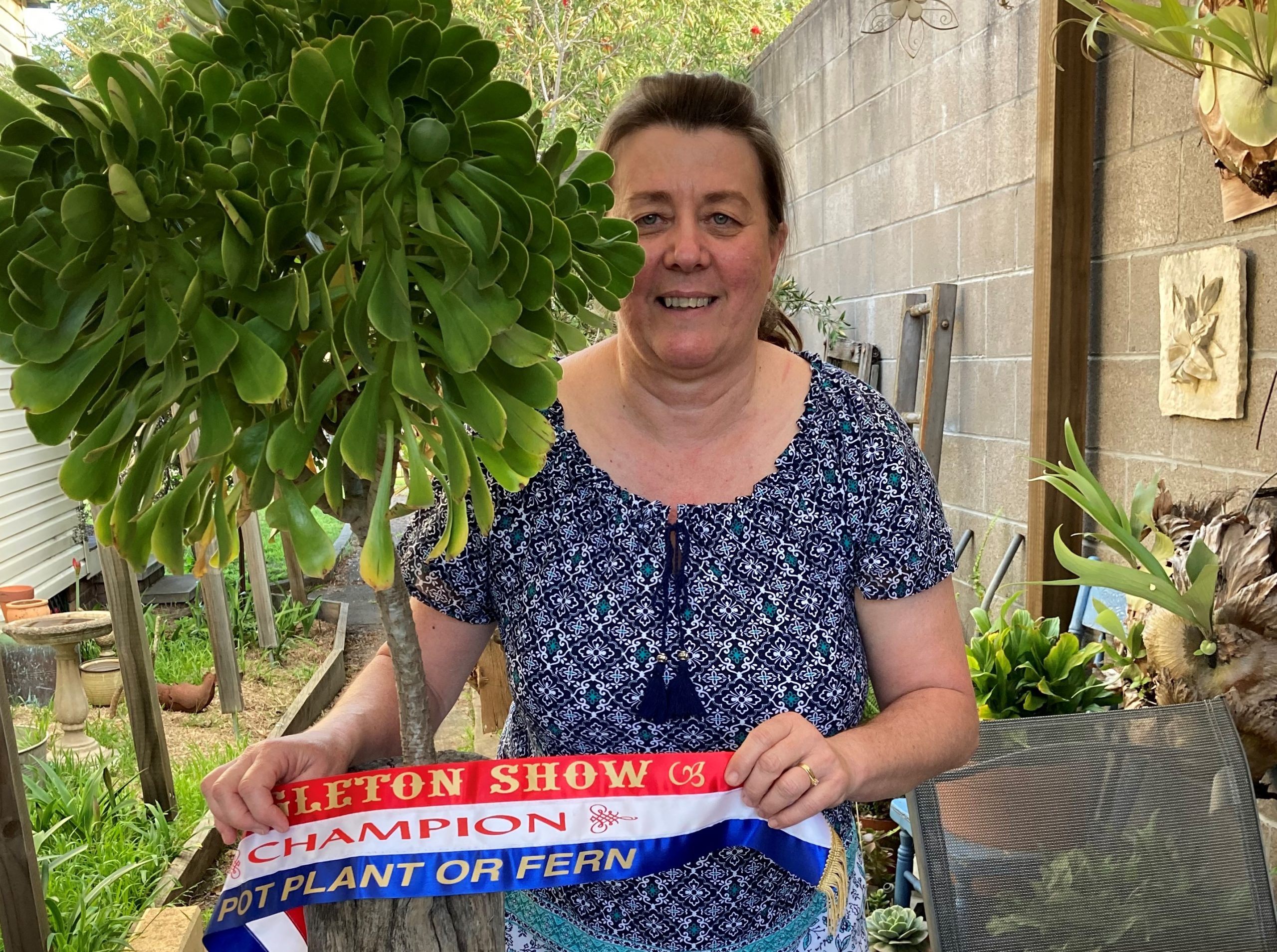 When the news that Singleton Show would not go ahead this year, there was a wave of disappointment across the community.  The tradition of the show is something the community just loves.  The Hunter River Times decided it should not pass by without giving recognition to the band of volunteers who deliver this wonderful event to the community and what better way than to celebrate the champions of the show, the ribbon winners. 
BY DI SNEDDON
Winning Champion Pot Plant at last year's Singleton Show was a wonderful surprise for Narelle.
She has entered her plants in the show for about six years and this was the first time she was named champion.
This year she said her hippeastrums could easily have taken out champion cut flower, a section she has had her eye on for some time.
"They have never come into bloom at the right time for the show but this year they were right on target to be perfect for the show," Narelle said.
She has entered cooking and handicrafts in the past but not for some time as her interest grew in horticulture.
While entering creates a little fun, it is the event itself that Narelle and her extended family will miss the most.
"We all go as a family, my sister (who lives in Newcastle) has been to Singleton Show more times than her Newcastle show, we all get together, we take the car and park in the grounds, look at all the exhibits and go back to the car for a snack and cup of tea," Narelle said.
"We sit together in the grandstand and watch everything that is going on, it is a real weekend event for us and we all look forward to it," she said.
"When we were little, we all got new show clothes, we were always excited about the show."