Sieders sign Singleton driver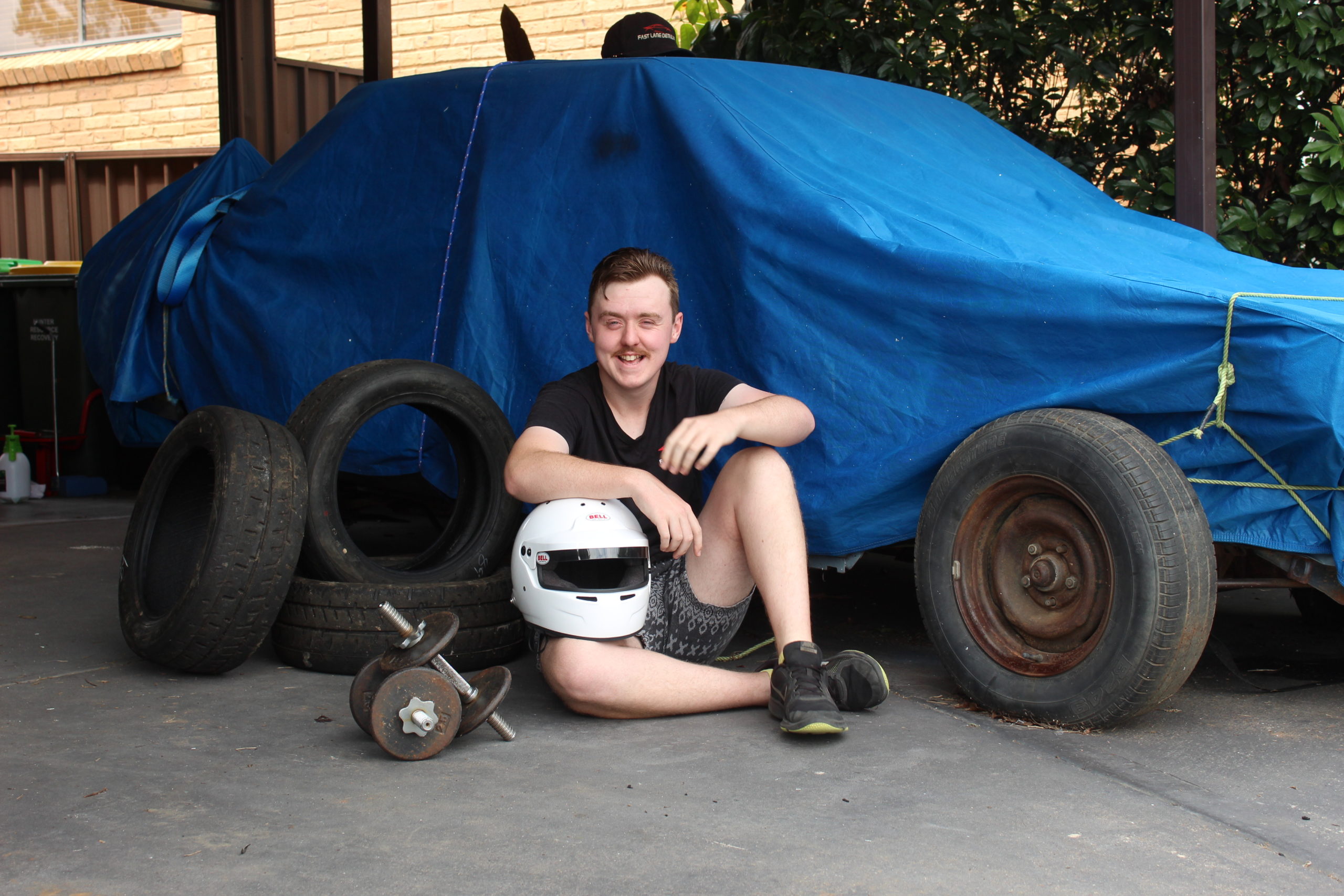 BY ALEX TIGANI
He was urged to keep it a secret throughout January.
Now Singleton based driver Ryan Gilroy has been announced as an official member of the Sieders Racing team ahead of this year's Toyota Gazoo Racing Australia (TGRA) 86 Series.
The 19-year-old and Tasmanian recruit Lochie Dalton will join forces with Cameron Crick, who returns for his fourth year, and Harry Gray for the four-car assault.
"I got the call up in early January from Luke Sieders and I did a test day with them a month earlier to see where I sat," Gilroy told The Hunter River Times.
"The whole point of a test day is to see how drivers match up and I didn't really think much of it but just as I was ready to do another (test day) Luke Sieders called and asked if I wanted to drive for him this year so I am pretty stoked."
The test day comprised of all the regular racing components with comparative data as well as a rigorous fitness drill and a media training session.
"The fitness is a massive part of motorsport these days with cardio and strength testing," he explained.
"The cars get up to about 60 degrees in cab temperature.
"Imagine being in a sauna and then lifting heavy weights and repeating that rep every single lap."
Gilroy's inclusion to the team caps off an incredible year after celebrating a class win in the NSW Production Car Series before finishing 12th out of 45 cars in the opening round of the Australian Pulsar Racing Series.
"We liked what we saw at the bootcamp and we're happy to have him with us in 2021," team manager Luke Sieders added.
Overall, Gilroy has now established himself within the great feeder series whereby, if all goes to plan, he may be knocking on the door of the Supercars in the coming years.
The teenager is already ecstatic to announce 'Bowers Heavy Haulage' as his first sponsor for 2021.
However, he still needs more support in the coming months.
"Singleton claims Toby Price as their God on two wheels," he playfully concluded.
"I want to now put Singleton on the map with four wheels."
Sponsorship packages are available for businesses interested in supporting Gilroy.
Contact [email protected] for more information.
2021 TOYOTA GAZOO Racing Australia 86 Series Calendar
February 26-28
Mount Panorama 500
Bathurst, NSW
May 29-30
Winton SuperSprint
Winton, VIC
July 9-11
NTI Townsville
Reid Park, QLD
August 20-22
Sydney SuperNight
Sydney, NSW
October 7-10
Repco Bathurst 1000
Bathurst, NSW