Singleton based scouts receive awards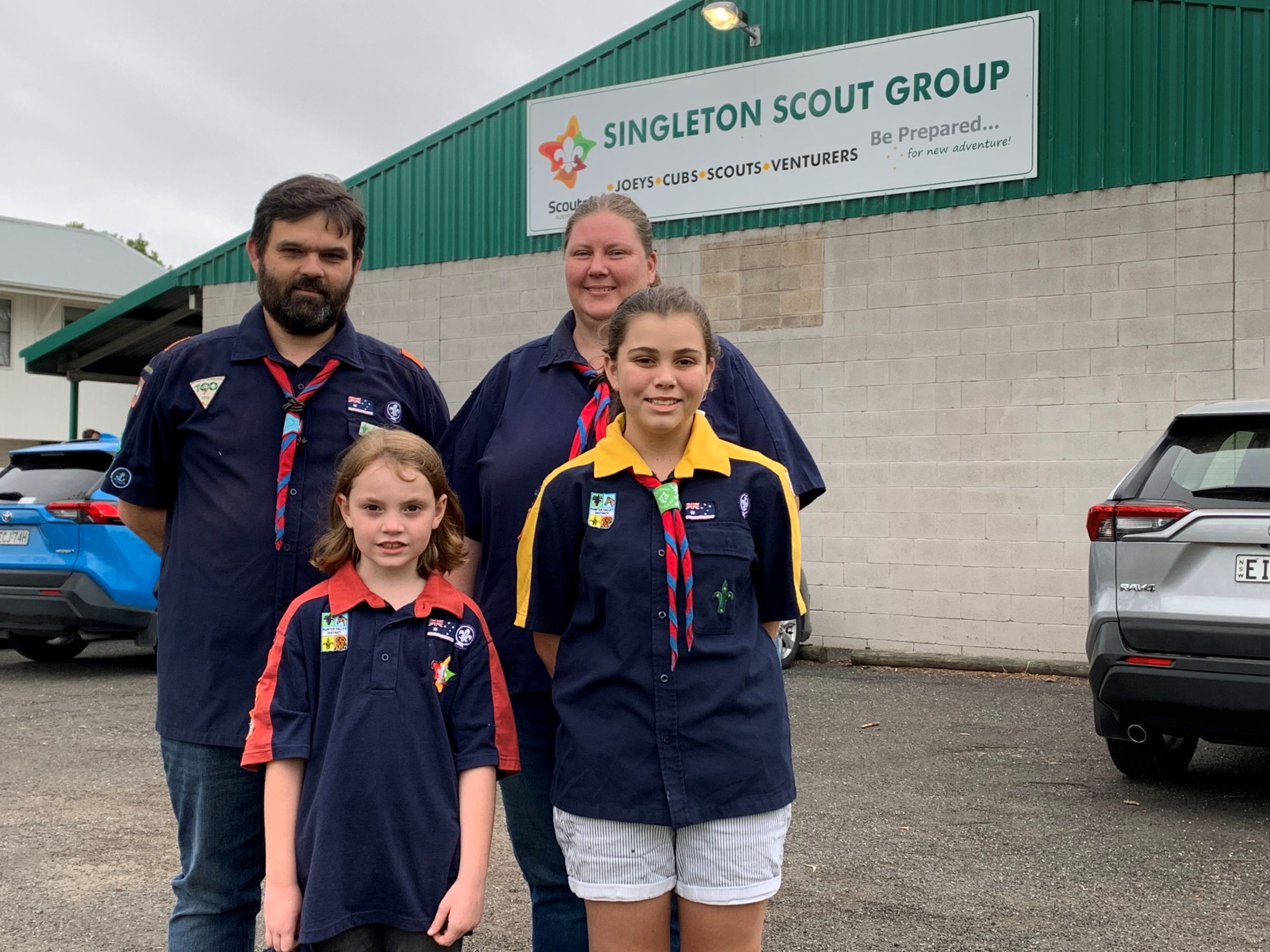 BY ALEX TIGANI
Singleton's Scout leader Dan Leggett has playfully dubbed 2020 as the "Year of Cancellation".
It commenced in January with the summer bushfires forcing a last minute cancellation of Cuboree (a major cub camp that only occurs every three years) making for a lot of disappointed youth members who had spent years in anticipation.
Then Covid hit, and the group was forced to move to online meetings, which made things very difficult.
"We didn't let that hamper our efforts though, with members using the times to work on their major section awards," Leggett explained.
"Our Joey section (5-8yrs) member Johanna Standing, used her time to obtain her Joey Promise Award, one of only three awarded in Singleton this year.
"Johanna used her service to others to help Edward street residents to commemorate Anzac Day by painting poppies onto a light pole, and lighting candles for the local celebration."
Johanna, was presented her award in the company of her parents, and grandparents, of which her grandfather Albert, has been instrumental to the group over the years, from being involved in building the current hall, to his time being the group leader.
"Our Cub Section (8-11yrs) member Telisha Feeney also used her time to work on her Grey Wolf Award," he continued.
"Only the second person this year to obtain the award, and the first person to obtain the award under the new scouting program, which increased the difficulty for Telisha.
"Telisha, who started cubs only 18 months ago, has quickly risen to the top of her section, becoming a patrol leader, then the unit leader and now adds this award to her repertoire."
The Cub Section Leader, Melita Lockwood then obtained her wood beads, which is the highest certification a leader can acquire.
Melita's award was presented by District Training Officer Robert Standing with the Wood beads and Gilwell Scarf presented by Melita's Daughters Brianna and Mia respectively.
"I would like to thank all of our members, both youth and adult, for their dedication in this tough year, here is hoping 2021 will see a return to normality and more activities for all," he concluded.
If any readers would like more information to join scouting, please don't hesitate to contact the group at [email protected].