Strikers bounce back against Toronto-Awaba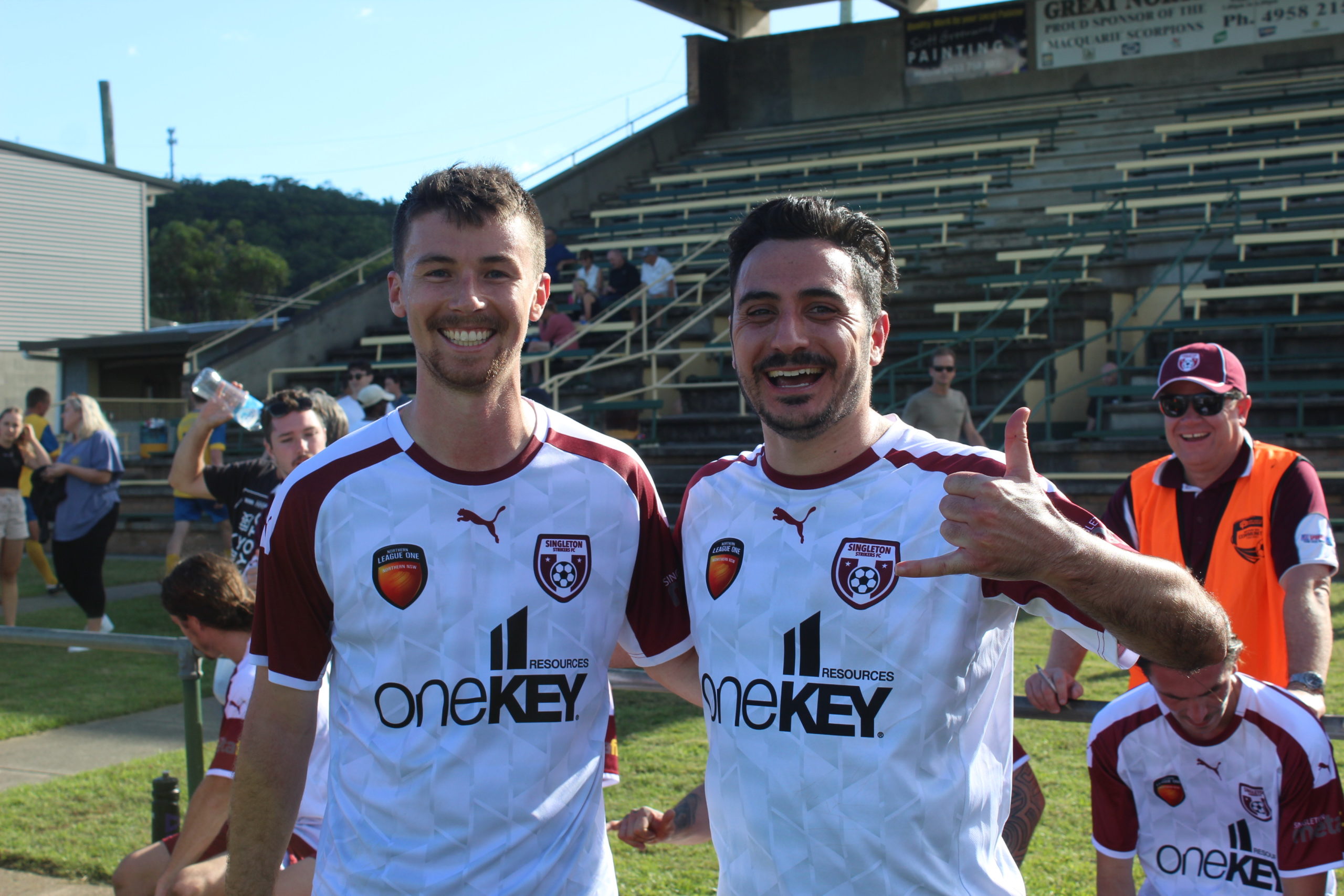 BY ALEX TIGANI
The Singleton Strikers returned to the winners' list this afternoon when celebrating a 3-1 victory over Toronto-Awaba.
Hayden Nicol scored a penalty to hand his side a 1-0 lead at the main break.
He then replicated his efforts from the box before Joseph Civello snuck home his side's third at the 88th minute.
Toronto-Awaba's Mitch Giles finally put the home side on the scoreboard in extra time however by then it was too late.
First grade coach Brendan Slade also returned to the frame after he was unavailable in the opening round (a 3-1 defeat to New Lambton) due to work commitments.
The result brought his winning record to 13-4-2.
"It is good to have your coach back, he is integral to the success of the team and he brings an element of calmness to the team so it was great to have him back," Singleton Strikers senior president Dean Dunn told The Hunter River Times.
"As for the game, the boys still have some areas to improve on; there is excellence there but there are still a few areas to work on.
"They are aware of that and hopefully as we get into the season we'll address some of those issues.
Former Stag Benjamin Henry returned to face off against his former club.
He proved instrumental from start to finish.
"Ben is a spectacular young fella and he looks scarier than what he is," Dunn continued.
"He is a lovely bloke when you talk to him and he is a dark horse because he doesn't look like he can do what he can do on the field; that was the best thing about him."
The Strikers will return to from the break on Saturday, April 10 to take on Kahibah (away) in Round 3.
They will hope to welcome back Jackson Cox, Tristan Muir (both unavailable this afternoon) as well as Jake Barner who suffered a leg injury in the opening round.
"We have Jack Claire and Jackson Skinner with a few hamstring worries as well so having the next weekend off will help," Dunn concluded.
Earlier in the day, the Strikers under-14 side celebrated a remarkable 5-0 win.
The club's under-18 side suffered a 1-0 defeat before the undermanned reserves also fell short (2-0).