Strong message at Australian School of Infantry ceremony (Photo Gallery)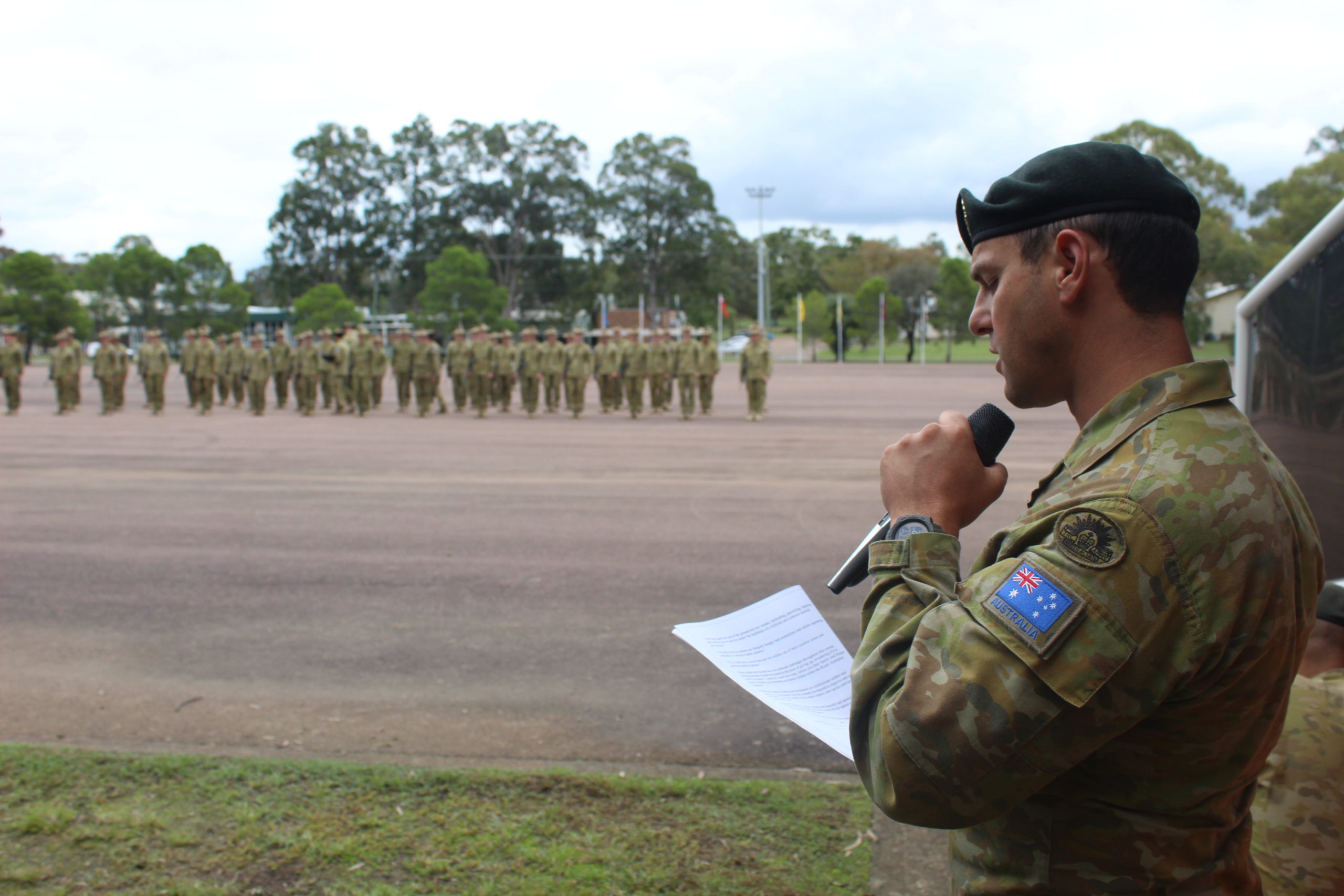 BY ALEX TIGANI
Five months of gruelling training for Australia's newest soldiers formally came to an end this week with the traditional march out at the Australian School of Infantry Singleton.
The platoon of 45 on parade during Thursday's ceremony came from all parts of Australia and the address given by the School's commanding officer, LTCOL James Smith said the soldiers were continuing a tradition of serving for the Royal Australian Regiment (RAR) that dates back to 1948.
"I say to you today as you prepare to go out to our battalions, keep your honour clean when you represent our regiments, our army and Australia's reputation in all that you do," LTCOL Smith addressed his troops at the end of his address.
"I look forward to serving with you in the future, welcome to the Royal Australian regiment; duty first."