Success for Colbert at Aberdeen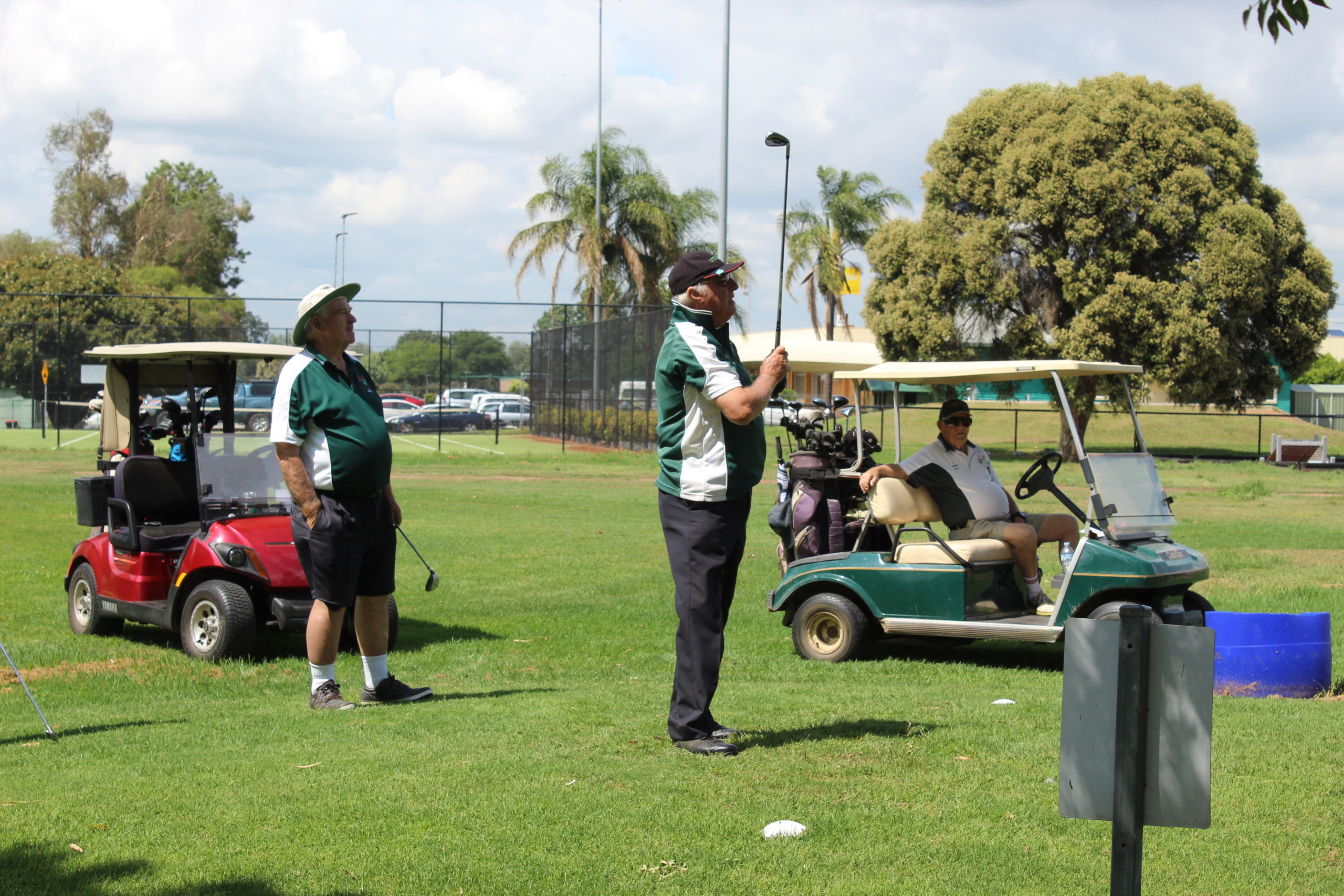 It was a cool start for the 20 Upper Hunter Veterans Golf Club members who are still missing their captain Phil and president Paul who are both currently receiving medical attention (best wishes fellas!).
The sun came out at Aberdeen Golf Club just as the vets were finishing their stroke and putting event and enjoying the lunches that Wendy provides at the restaurant.
Thank you to Bob Minch for collecting up all the nearest-the-pins and the many other jobs you do.
Alby Colbert won the stroke event on a count back with nett 68 from Doug Dowell 68; third was George Campbell 70 and 4th Dave Taylor 72.
Balls went to Phil Willshire 73, Paul Constable and John Belfield 74 and Ross Banks and Andy Medway 76.
The putting wine, kindly donated by Aberdeen Sport and Recreation Club, was won by Phil Willshire with 24 putts.
The best scratch score was recorded by Alby Colbert with 78 off the stick.
The Bradman's trophy, kindly donated by Gary Morley was won by Phil Tarrant.
NEAREST TO THE PINS
4th and 9th/18th George Campbell
7th John Belfield
FUTURE GAMES
Tuesday, June 29 at Murrurundi
Tuesday, July 6 at Muswellbrook for the Keith Bluford Shield (booking in with the Pro shop is essential please)
Tuesday, July 13 at Scone
Tuesday, July 20 at Denman
Tuesday, July 27 at Aberdeen.
*Hit-offs by 8.30 am.
(Story supplied)