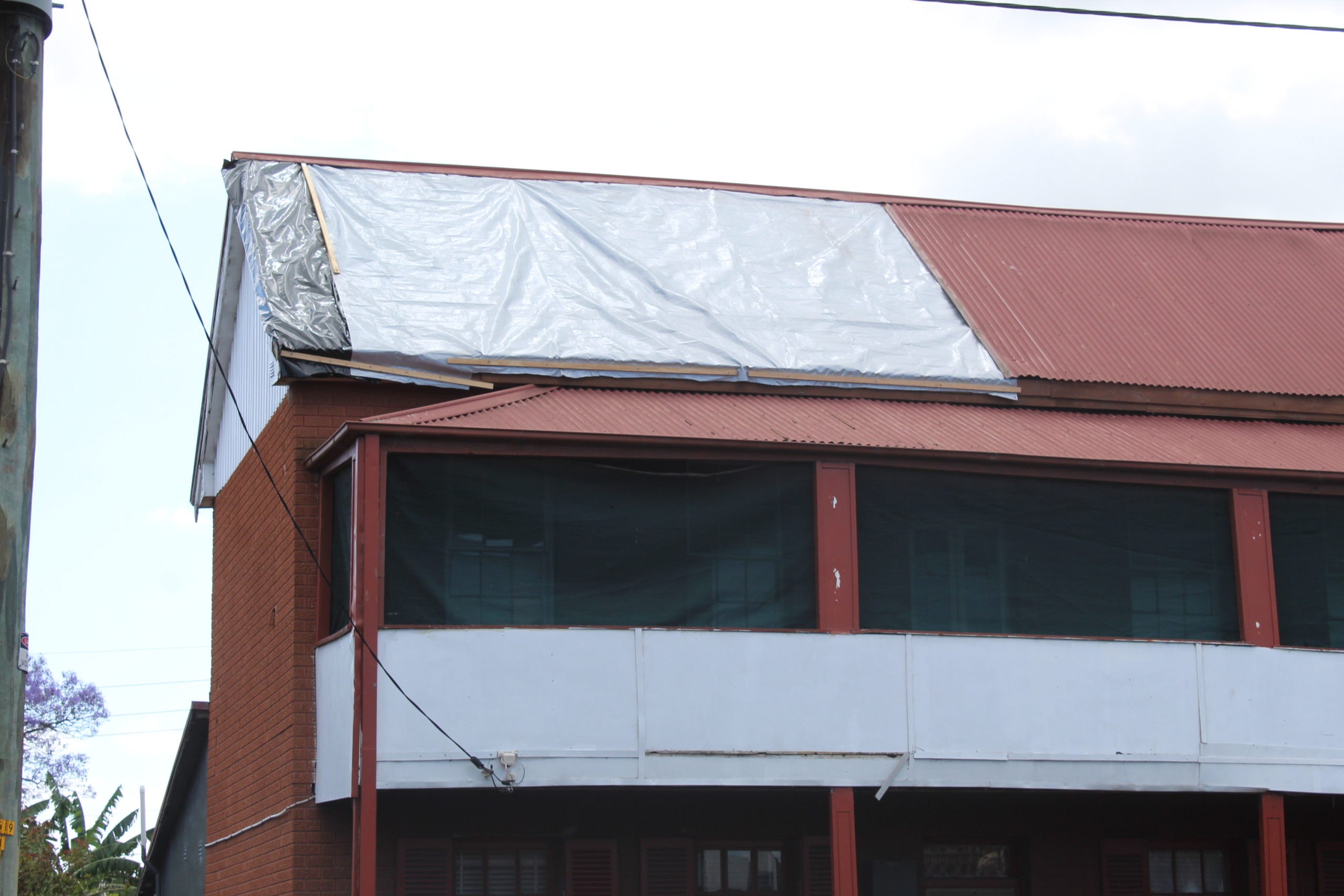 BY ALEX TIGANI
The weekend's wild weather continued to wreak havoc throughout the Upper Hunter on Sunday evening.
The gale force winds blew the roof off a two-story house on George Street across the road from the Singleton KFC restaurant.
"On Sunday night the roof just flew up over the fence and landed straight into Greg Chapman's funeral place next door," the homeowner Kerry Driers, 67, explained.
The house once belonged to Benjamin Singleton, the town's namesake and early settler.