Worroll and Turvey win on countback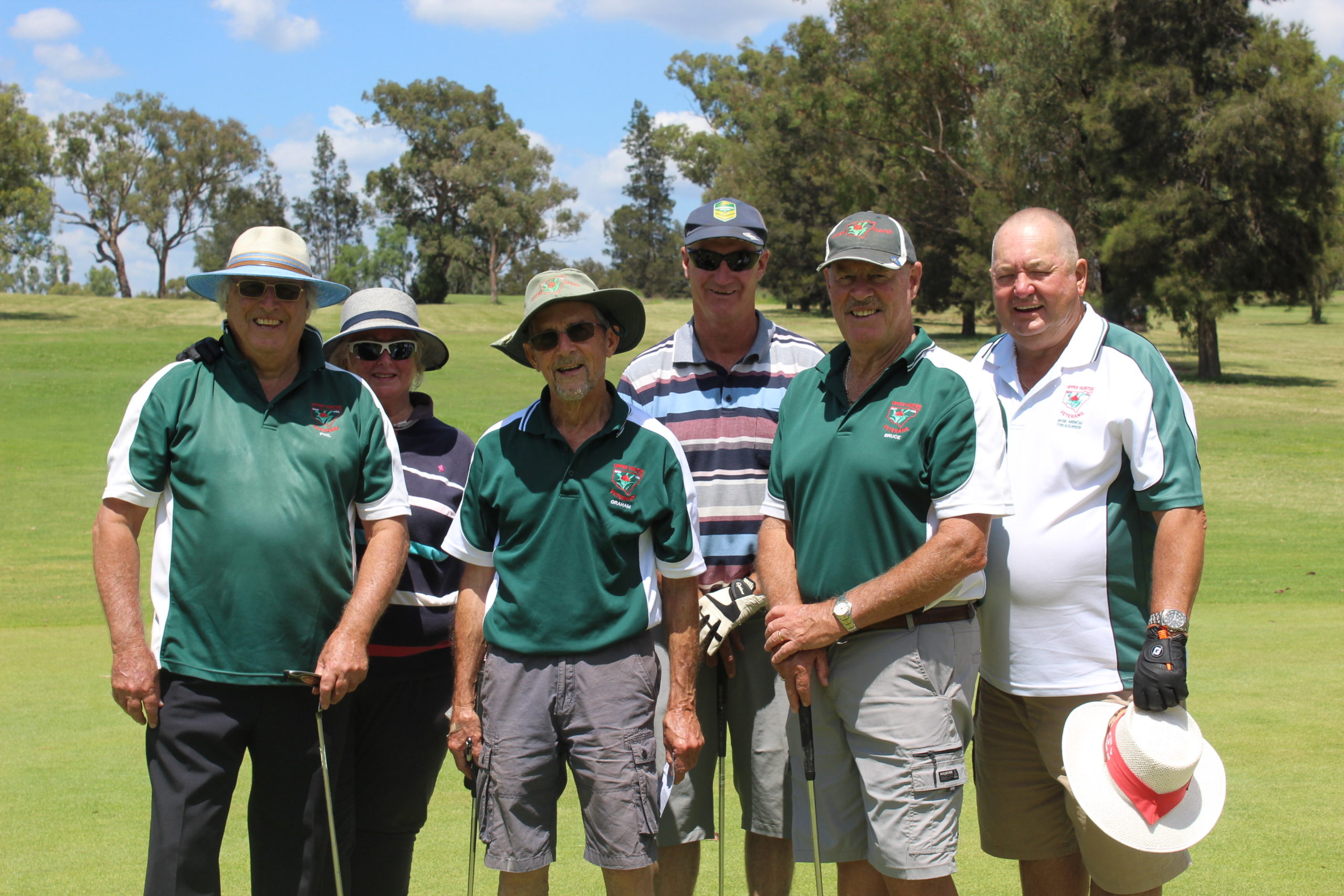 It was great for the 26 Vets who played a 2-person Ambrose event on Tuesday, January 19, at Denman Golf Club, to meet the sports journalist, Alex Tigani, from the Hunter River Times newspaper who kindly reports on our events.
He dropped by for some photos. Thanks Alex.
Welcome to new member Gavin Worroll.
As usual the course is in fine fettle because of the many volunteers who take care of the facilities.
The event was won by Gavin Worroll and Graham Turvey with nett 64.25 on a count back from Martin Byrne and Les Brown also 64.25.
Balls went to Paul Constable and David Taylor 66.25, Bob Minch and Bruce Robinson & Phil Ledgerwood and Christine Smith 66.75 and Warren Rankin and Phil Tarrant 67.5.
The Bradman's trophy, kindly donated by Gary Morley was won by Brian Dever and Rod Upton.
NEAREST TO THE PINS
3rd – Paul Constable
5th – Greg Squires
14th – Phil Ledgerwood
FUTURE GAMES
Tuesday, January 26 (Australia Day) at Aberdeen
Tuesday, February 2 at Muswellbrook
Tuesday, February 9 at Murrurundi
Tuesday, February 16 at Denman
Tuesday, February 23 at Aberdeen (Bernie Behringer Memorial Par 3 event over 24 holes)
*Hit-offs by 8.30am
(Story supplied)