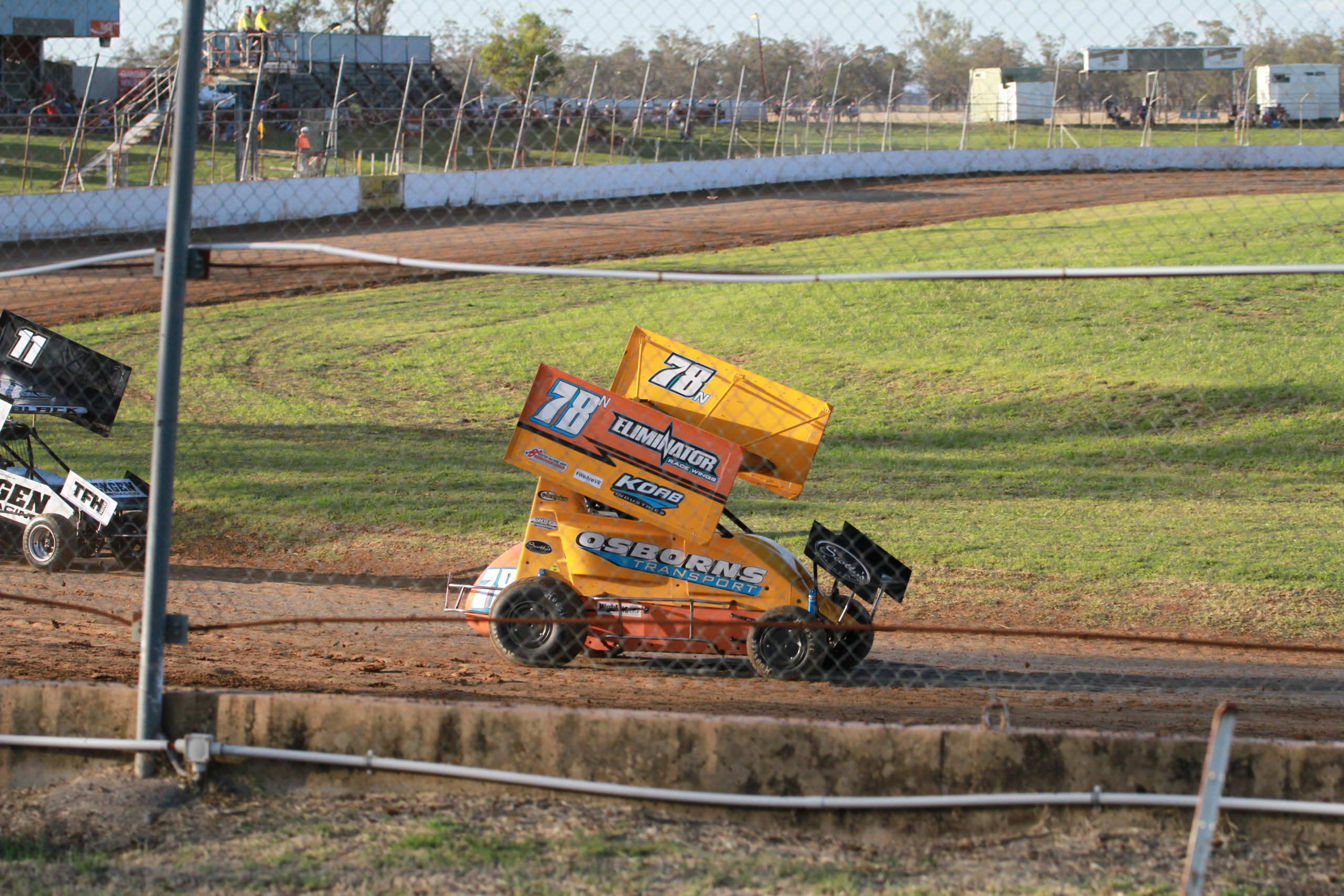 BY JEM ANSHAW
Thirteen year old Kobi Wright is not even old enough to drive on the road, but he has clocked up his first wins on the track.
Last weekend Kobi led every lap of the four races he contested in his Formula 500 at Oakburn Park in Tamworth.
"That was my first win last night, we are pretty happy," Kobi told The Hunter River Times on Sunday.
"The car was getting better as the night went on.
"It was good the whole night, we were just focusing on getting a good start and good lead.
"I just did my part and got the lead.
"It was a good night for both the boys that were up there," Kobi's dad Andrew added.
"That was Kobi's seventh race, and Ky's fourth, the two boys had plenty of track time without the nervousness of some of the more experienced and older boys there."
This was a great turnaround for the family team, after Kobi experienced his first rollover of his short racing career at Gunnedah the weekend before.
"It wasn't the best night at Gunnedah, we flipped it in the A-Main Feature," he nervously recalled .
"The car wasn't right the whole night I think, and I hit a rut and went up into the wall.
"I was fine, a couple of days after a few bits started to ache a bit but it is fine now.
"There was a fair bit of damage on the car, the whole rear end was gone, a few torsion arms gone and dad pretty much spent the whole week in the shed fixing it.
Kobi is the third generation of Wright racers since getting behind the wheel in September last year.
This weekend they are racing in Gilgandra and they hope to make it to Queensland for a few rounds over the Christmas holidays as well as some more NSW rounds before the season wraps up around May 2021.
There are a number of family and friends who get along to race meetings to help out, as well as local businesses that have gotten behind the youngster in his second season racing.
"Thanks to Justin at Scottys Fab, KOAB Industries, Eliminator Race Wings for sending us down a wing, Osbornes Transport and Muswellbrook Landscape Designs," Kobi said.
"Also have to thank mum and dad, and Abbie, Pop and Justin, Moosuf in Sydney and Chris for helping us when we need it."